8 most favourite books of the world's business leaders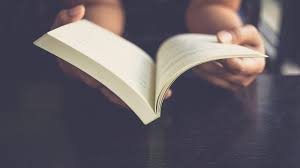 We looked at the bookshelf of several representatives of the world's business elite and found there 8 books which you can start reading today.
Mark Twain once said, "A man who does not read has no advantages over a man who cannot read". It is difficult to disagree with it since the most successful entrepreneurs and business leaders are inveterate readers.
"Zero to One" (Peter Thiel)
"Zero to One, Notes on Startups, or How to Build the Future", by Peter Thiel with Blake Masters.
The book is strongly recommended by John Sculley, a former President of Pepsi and Apple CEO. The book touches on the problem of how to curb technology to create some business of a new quality. Also emphasized is the importance of understanding and awareness of expediency of all actions before starting up some business.
The author believes that copying some other person's business means to move from 1 to 0. But when you create something essentially new you move from 0 to 1.
We advise you to read this book if you need inspiration to create your startup or business. You will learn why the most successful businessmen in the world solve problems in their own way but do not compete with others who keep to the well-trodden path.
"Business adventures" (John Brooks)
"Business adventures. Twelve Classic Tales from the World of Wall Street" by John Brooks.
The co-founder of Microsoft Bill Gates calls "Business adventures" by John Brooks his desk book when it comes to business lessons. It is a remarkable thing that he became a fan of the book after it was sent to him as a present by Warren Buffett.
In the book 12 lessons from the history of American business are analyzed in detail and how people acted under the circumstances and achieved success with the help of technologies.
Read it to be filled with the spirit of corporate and financial life in the US.
"The Lean Startup" (Eric Ries)
"The Lean Startup. How Today's Entrepreneurs Use Continuous Innovation to Create Radically Successful Businesses" by Eric Ries.
Dustin Moskovitz, the co-founder of Facebook and Asana, says about this book, "We were lucky to heed Eric's advice. Thanks to this book many entrepreneurs can find answers to difficult business questions". The book tells how you can work on innovation concepts and overcome numerous dilemmas and difficulties on your way. It is a very helpful manual to businesspersons who start working on the plan of creating new products.
Read this book to learn more about entrepreneurship and importance of adaptation to new circumstances.
4 "Elon Musk: Tesla, SpaceX and the Quest for a Fantastic Future" (Ashlee Vance)
"Elon Musk. How the Billionaire CEO of SpaceX and Tesla Is Shaping Our Future" by Ashlee Vance.
This book is greatly recommended by Bhavin Turakhia, the founder and CEO of Flock. It is devoted to creation and development of the two companies mentioned in the title.
It tells about the ups and downs of Elon Musk's business, how he managed to cope with hardships on his business path owing to his interpersonal communication skills.
Having read this book you will learn many interesting facts about Elon Musk's life, how to cultivate in yourself striving for success despite everything.
"The Design of Everyday Things" (Donald A. Norman)
The former Yahoo CEO Marissa Mayer eagerly recommends this bestseller because she, often thinks of the design and product and their interaction.
"The Design of Everyday Things" written by the scientist-cognitivist Donald Norman explores design as a means of communication between the object and its user and tells how to optimize such communication, to make the usage of the object more pleasant.
Read this book to understand why some products cannot surprise and some exceed all our expectations.
Option B (Sheryl Sandberg)
"Option B. Facing Adversity, Building Resilience, and Finding Joy" by Sheryl Sandberg and Adam Grant.
The authors of "Option B" are the chief operating officers of Facebook Sheryl Sandberg and Adam Grant. To Sheryl Sandberg this book is one of her dearest and closest. "Option B" was written after the unexpected death of her husband in Mexico.
The book is a memoir and reflection on how to overcome grief and pain and acquire happiness again. Sandberg recommends this book as a vitality research, which helps you and your near ones to return the sense and taste of life.
Read this book to understand how to preserve inner composure and fortitude facing a tragedy.
"The Seventh Sense" (Joshua Cooper Ramo)
"The Seventh Sense: Power, Fortune and Survival in the Age of Network" by Joshua Cooper Ramo.
"The Seventh Sense" recommended by Dominic Barton, the global managing partner of McKinsey, is a story about how invisible forces form our world.
The author divides people into two groups – those who have the seventh sense and those who follow the general flow. The author tells how to identify the global forces and predict the future.
Read this book to understand how the world is viewed by prominent personalities and to create in yourself the ability to change the world.
"When Breath Becomes Air" (Paul Kalanithi)
"When Breath Becomes Air. What Makes Life Worth Living In the Face of Death" by Paul Kalanithi
The book is recommended by Reid Hoffman, the co-founder and executive chairman of LinkedIn.  According to the New York Times, it remained a bestseller for 51 weeks till February 2017. "When breath becomes air" is the memoir of Paul Kalanithi, a doctor who battled stage IV of metastatic lung cancer and wrote this book in the last days of his life. He tried to answer there the basic question of the human being – what is the sense of life in the face of inevitable dying.
Reporting by John Arlander