"Our vision is a world where human prosperity and economic growth is planet positive": Neeka and Leila Mashouf, Rubi Labs, CA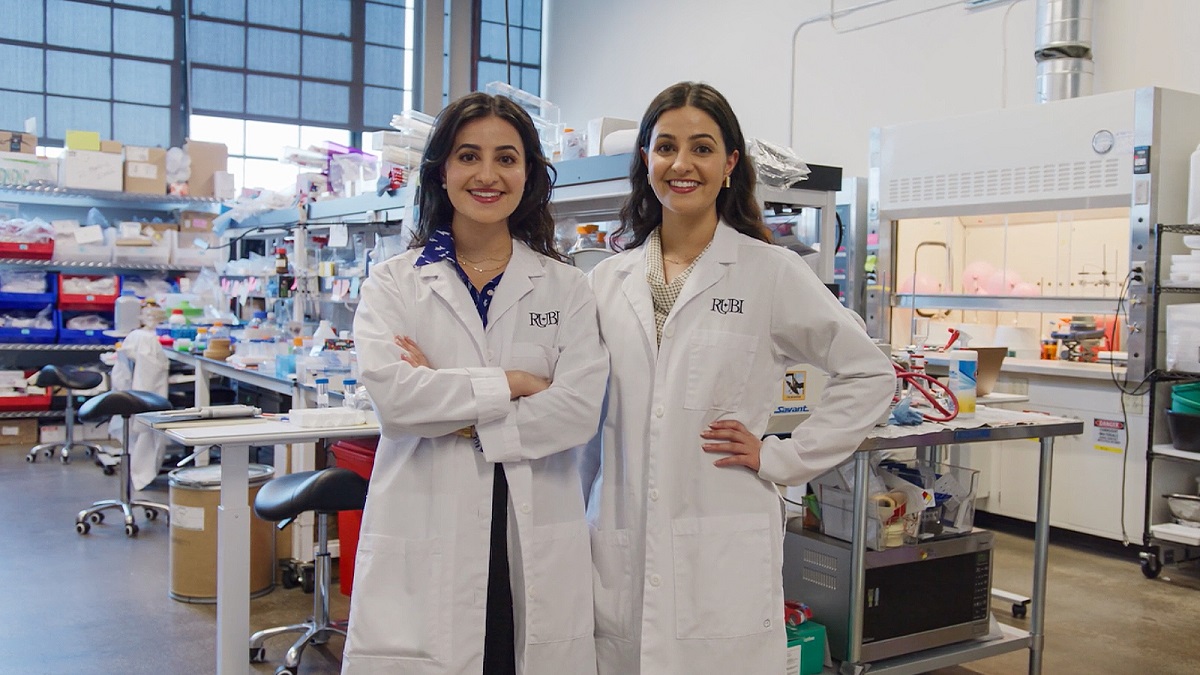 Today, in conditions of high inflation, unstable supply chains and increased public demand for more humane and safer production for people and the environment, businesses are reconsidering their goals and rebuilding technologies. Founders are designing new materials and new products that are more sustainable for the long term.
Carbon-negative fabrics are a dream for fashion sustainability. The ability to make textiles out of greenhouse gases, and sequester carbon rather than release it, could be major news for an industry that traces a major portion of its total emissions to conventional textile production. The California startup Rubi Laboratories claims to have made the fantastic prospect a reality.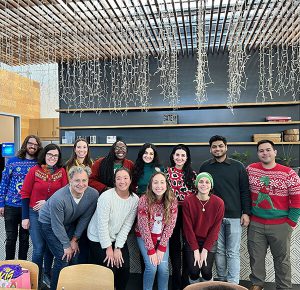 Environmentalists say that the fashion industry emits more carbon than international flights and shipping combined, representing around 10% of greenhouse gases every year. While it's laudable to make the industry greener, many argue that the problem may actually be with the fashion industry itself. In a world where an item of clothing is worn an average seven times before it is discarded, it seems like the "reduce, reuse, recycle" mantra of greener living falls short on all three counts, as far as fashion is concerned. Well, people are people, and fashion isn't going to go away in a hurry, so perhaps it'd be better if a garment worn twice rots away and fades from memory in a landfill faster rather than slower.
Against that backdrop, Rubi Laboratories is flying a green banner over the industry with "carbon-negative cellulosic textiles." The company, founded by the nieces of the founder at the Bebe fashion brand announced it raised a $4.5 million seed funding round from Talis Capital and Necessary Ventures, a fistful of additional institutional and angel investors. On top of that, the funding round also includes a $250,000 grant from the National Science Foundation.
Twin sisters Neeka and Leila Mashouf, 26, founded Rubi Laboratories to create more sustainable clothing with their pioneering carbon-negative cellulosic textiles.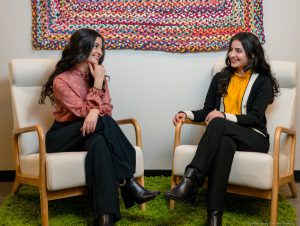 "Fashion (specifically textile production) is speeding us toward environmental catastrophe," says CEO Neeka Mashouf, a scientist who earned simultaneous degrees in materials engineering and business administration from the University of California, Berkeley. A pair of jeans made from Rubi's fabric, by contrast, consumes no water or land, actively removes CO2 from the atmosphere and is biodegradable. Having raised $4.5 million in funding, the startup is now signing pilot agreements with clothing brands.
Neeka and Leila Mashouf were raised by the old-growth redwood forests and coasts of Northern California. Their family before them found refuge here after fleeing Iran in 1979, and told stories of how the walnut groves and sparkling shores reminded them of home. Neeka and Leila fell in love with trees and nature, the science of how they work, and the materials of which they are made — both starting scientific research careers at age 15 and growing up to be scientists.
At the same time, the twin sisters grew up immersed in the artistic world of fashion through their family's brand, Bebe Stores. They spent summers learning from merchants, designers, production experts, and manufacturers, attracted by the beauty of fashion then later devastated by the environmental impact.
Their unique upbringing inspired them to use science and invention to take action across the manufacturing industry to fight the destruction of our clean air, water, climate, arable land, and biodiverse ecosystems. They started Rubi in 2021 after inventing and prototyping the technology in a public biohacking lab, leveraging their deep scientific expertise in materials engineering and bioengineering.
"I've always been passionate about sustainability and climate. When we founded Rubi, it all just clicked together. Starting when I was 15 years old, I published my first paper on artificial photosynthesis at the Lawrence Berkeley National Lab," explains Neeka Mashouf, CEO at Rubi Laboratories. "Since then, I have been really focused on sustainable materials research. I studied materials engineering and business at UC Berkeley, and then dabbled in launching ventures around sustainability."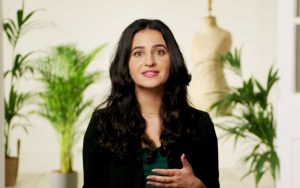 For Rubi Labs, the duo developed technologies and filed a number of patents. Its first product is a cell-free biocatalytic process that resulted in viscose — also known as Rayon — the third-most used textile fiber by the world. It is used as a cheaper and more durable alternative to silk and synthetic velvet. It is typically made by taking wood pulp, dissolving it in chemicals and spinning it into fibers that can be turned into threads. Threads make fabrics, fabrics make clothes, you get the picture.
"I found myself really wanting to understand the biological systems that evolved to build carbon-based life, and how you could take inspiration across nature and engineer intelligent systems of biology that could solve human problems that evolution itself was not necessarily solving for. I've worked in bioengineering research labs since I was around 15, as well, leading projects from ideation and execution and transfer to clinical trials, mostly focused on solving one of the arguably most difficult-to-treat diseases in medicine: brain cancer," says Leila Mashouf, CTO at Rubi Laboratories. "And that work led me to medical school at Harvard Medical School, where I was exposed to so many different speakers who came in, who talked a lot about climate change and the threat to human health that climate change posed."
To fulfill its goals, Rubi captures CO2 from the waste streams of manufacturing facilities using its proprietary enzyme system. It is able to capture and convert CO2 from a gas input at any concentration.
"What's exciting is our technology is actually really flexible on the source of CO2. We've tested and proven that it can work even on direct air capture, which is very low levels of CO2," explains Leila Mashouf. She adds that it makes even more sense to capture CO2 from sources directly related to textile production. "We like to use concentrated sources of CO2, like flue gas from a factory, or an industrial source."
Once captured from whatever source is available, CO2 is then converted into cellulose, which can then be used to create viscose-based yarn.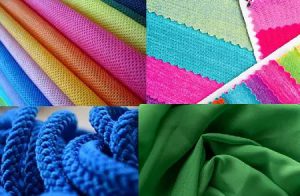 By utilizing enzymes as the catalyst, Rubi claims it is able to turn 100% of CO2 input into the reactors into an end product, all with zero waste. If at some point the company is able to replace all of the viscose used in the fashion industry, the product is widely used in other industries, too, such as automotive tires, food, packaging and building materials.
As mentioned, the company raised $4.5 million, which is largely earmarked to develop the product from the concept and sample-scale to launch commercialization.
"We've found the visionary, inspiring and supportive investors like Talis and Necessary Ventures. I think it's like the perfect team to make this happen," says Neeka Mashouf.
"Our vision is a world where human prosperity and economic growth is planet positive. And we really see this technology reaching that vision by being a platform technology," says Neeka Mashouf.
By Alex Arlander | ENC News