The Incredible Now: The World Business Forum in Madrid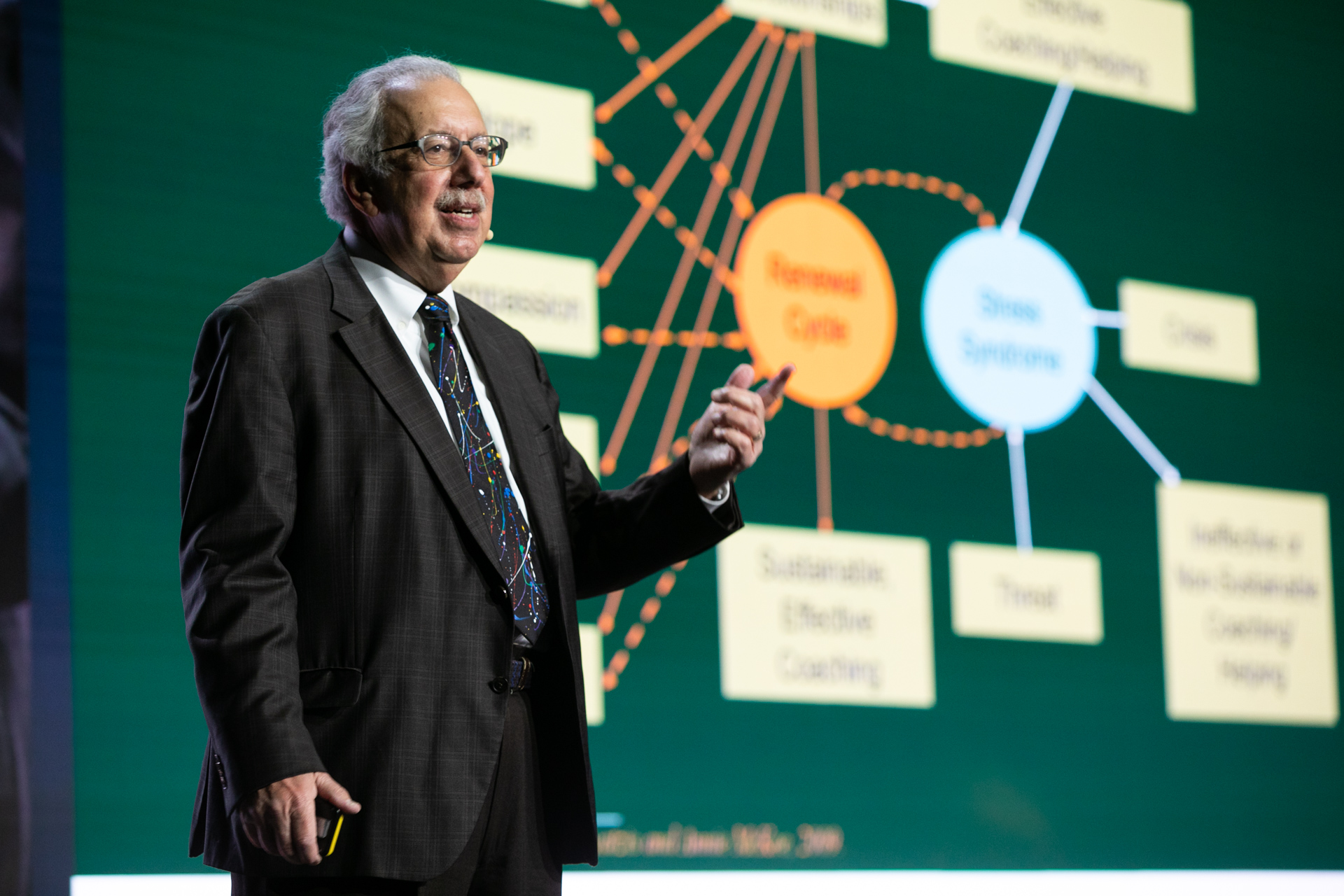 On November 23-24, 2021, Madrid hosted the World Business Forum The Incredible Now. The Forum was organized by WOBI, a leading global business content hub. The two-day event was held at IFEMA.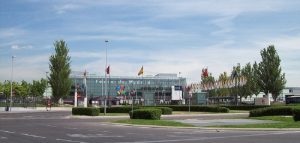 The WBF in Madrid was focused on the issues most relevant to today's entrepreneurs, stimulating new thinking and inspiring action. The organizers created an interesting agenda with the participation of the world-recognized personalities.
The event provided a unique networking environment to connect with professionals with similar interests.
The participants of the Forum had a great opportunity to learn from and be inspired by the brightest business minds.
Among the speakers were: Don Tapscott, Marshall Goldsmith, Santiago Álvarez de Mon, Daniel Lamarre, Richard Boyatzis, Monica Flores, Sylvia Ramírez, Magnús Scheving.
A cross-cutting theme in the speeches was the importance of the union of people for the success of organizations, wellbeing of society, and happiness of every person.
Don Tapscott – the CEO of the Tapscott Group, co-founder and Executive Chairman of the Blockchain Research Institute. A professor at the INSEAD Business School.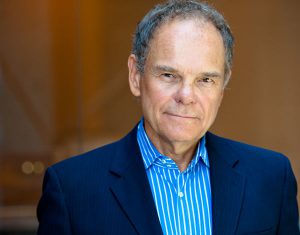 One of the world's leading authorities on the impact of technology on business and society, pioneer in the advancement of the blockchain.
The second most influential management thinker in the world, according to Thinkers50 in 2017.
The bestselling author of Wikinomics, The Digital Economy, and other books on technology, business, and society.
His speech at the Forum was focused on the problems of digitalization of companies and blockchain technology. The problems that he raised, and the ways to solve them, which he proposes, aroused great interest among the leaders of organizations and specialists in this field.
Marshall Goldsmith – One of the world's leading executive educators, coaches, and authors.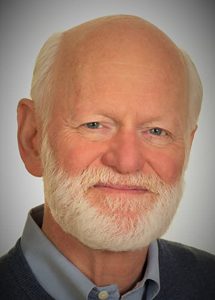 The sixth most influential management thinker in the world, according to Thinkers50 in 2017.
His bestselling books Triggers and What Got You Here Won't Get You There were both recognized as being in the top 100 books in their field.
In his speech at the Forum, Marshall Goldsmith dwelt on the issues of leadership, particularly on those that ensures long-term positive behavioral change. He convincingly showed how beliefs and the environments we operate in can trigger negative behavior. And he gave good practical advice on how to overcome limiting beliefs and behaviors.
Santiago Álvarez de Mon – A professor of the Managing People in Organizations Department at IESE Business School in Barcelona, Spain.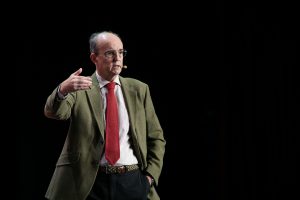 He spoke at the Forum about the importance of recognizing one's own talent and the talent of others.
Santiago Álvarez began his speech with the words that 'any talent management should be based on reality and a good understanding of what talent is'. He dwelt on Theory of Intelligence and showed the importance of encouraging and supporting any talents in our neighbors and ourselves.
Discovering and assimilating our strengths and weaknesses is very important. He emphasized that both in the workplace and in everyday life we should give each person their place and let them do what they are really good at. All this leads to the success of any undertaking and the satisfaction of people with their activities and life.
Daniel Lamarre – Executive Vice Chairman of the Board, Cirque du Soleil Entertainment Group.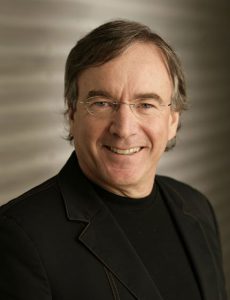 An international business developer, innovative entrepreneur, creative leader, inspiring speaker.
As an advisor, he alleviates the fears of businessmen and businesswomen about operating on a global scale.
In his speech at the Forum, Daniel Lamarre focused on the theme of creativity and the need of looking constantly for new ideas. He believes that 'one's creativity is the source of technological innovation, of new products and of new breakthroughs that will change the world'.
He encourages people to 'unleash the power of creativity in their life and work'.
Richard Boyatzis – Distinguished University Professor of Case Western Reserve University, Professor in the Departments of Organizational Behavior, Psychology, and Cognitive Science.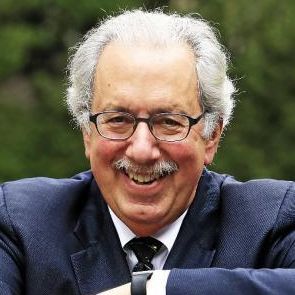 One of the Leading Global Coaches – Academic Influencers in 2019, according to Thinkers50.
His Coursera MOOCs, including Inspiring Leadership Through Emotional Intelligence has about a million enrolled from 215 countries.
Richard Boyatzis spoke at the Forum on the problems of emotional intelligence and resonant leadership.
He thinks that the modern world has become 'narcissistic'. Social networks have created 'a false sense of interaction isolating us from real contact with people. The cure for this disease is to start thinking about and caring for other people'.
During his speech, he conducted a small psychological survey. He asked the attendees to recall a time in their life when they experienced some difficulty or went through some crisis. and who helped them.
He also asked to recall what they felt when they received the help they needed: love, satisfaction, gratitude… And finally, he asked the participants of the survey to count how many people they have ever helped. He said that if we have ever helped someone, they will remember us. And we will always be on their list of people who helped them in difficult times. That sounded very inspiring to everyone.
Professor Boyatzis also expressed his firm conviction that the best leaders are not those who belong to a dictatorial type, but those who can create a sense of hope and are able to unite people.
Sylvia Ramirez – A professor in the field of Happiness, Leadership, Emotional Intelligence, Teamwork, Personal Branding and Consumer Psychology. A renowned media expert on these topics. An executive coach.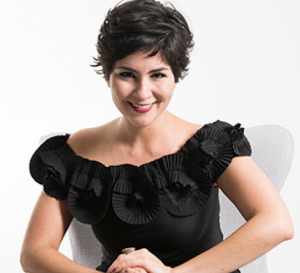 One of the 20 opinion leaders worldwide in Spanish on LinkedIn, according to Entrepreneur Magazine.
Sylvia Ramírez has been researching wellness, leadership, marketing and communication for 19 years. As a speaker, she has conquered a very special space in the heart of the corporate world, being recognized internationally for leading people to think differently; to ask better questions to make better decisions.
She is the bestselling author of Office Proof Happiness, Happiness Ingots, Happiness Manifesto: personal leadership for people who do not give up.
Those who attend Sylvia Ramirez's seminars and read her books learn to manage their own happiness while gaining a new perspective on the world and daily life. Leaders are transformed with tools designed to inspire (rather than push) their teams; and members at all levels of organizations are empowered to become true company ambassadors with influential personal branding.
Sylvia leads her audience to develop more assertive communication.
"If you really wanted to be happy, what would you have to do differently?" asks she.
She says that in most cases, we know or at least guess what we would have to do. 'Often the solution is to adjust relatively simple day-to-day issues to discover that happiness is a decision, regardless of routine, rush, pressure or stress.'
Often the answers to being happy are closer than anyone would think.
She teaches people to ask better questions and dissolve the mental interference that keeps them from their essential purpose of living as a happy human being.
Sylvia offers tools to 'decide better and always have our own happiness as the center of our existence, so that each of us learns to manage our happiness and knows how to defend it'.
Magnus Scheving – A writer, lecturer and public speaker, entrepreneur, producer, world-class athlete.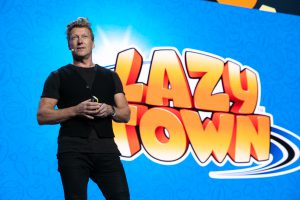 A producer and host of popular health-related children's TV shows and other TV production.
The creator and spirit of LazyTown. The author of the bestselling book Go, Go LazyTown! and a series of books for children based on his idea of LazyTown. These books have turned into theater musical plays written by Scheving.
His Company has been delivering pro-health and positive social messages in an entertaining and nonviolent way and produces material, which can stand up to scrutiny from an artistic point of view as well as an ethical one.
Magnus said that the main problem for many people is lack of confidence. The modern education system does not aim to build self-confidence and trust in people. Scheving stresses that it is important to realize that people are different, therefore, they have different gifts. The current system does not take into account this fact, therefore, the potential of people is not inspired and realized.
Scheving believes that we all need to return to communication with the elderly. The elderly people have accumulated life experience, so we can learn a lot from them to avoid possible mistakes in our life. "Does it make sense to repeat the mistakes of people who fell into the pit?" he says. But, of course, we should understand first why they fell there. And we should know what to do to avoid our own fall. The elderly people can be our good advisers and helpers.
The World Business Forum in Madrid was a great success.
By Nikita Bonomov, Marina Gerasimova | ENC News