Crystal blue water, silky sand and tranquility: Hong Kong sights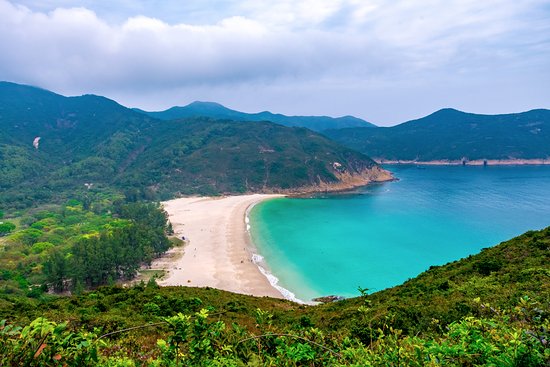 Jardine's Lookout
Tranquility of the Jardine's Lookout walk can bring you real pleasure. This easily accessible route is made up of sections 4 and 5 of the Hong Kong Trail. Starting out on Black's Link on tarmac, you pass a couple of high-rises, the Tai Tam reservoirs before hitting the trail up towards Jardine's lookout, where you will have a good view of Mount Nicholson and the southern district. At the lookout, you feel close but yet far from the noisy city while surrounded in the tranquil nature. It offers a great panorama from Central to North Point, and further north, Kowloon. After descending along a gentle trail and passing an old quarry, you head up to the top of Mount Butler, which offers great views of the Tai Tam Reservoir.
Long Ke Wan beach
Long Ke Wan is an unpolluted beach, with silky sand, and a spectacular view of the South China Sea. Drive there via the shorter East Dam route if you're with kids but it's worth walking from Sai Wan Pavilion to enjoy the majestic views of High Island Reservoir and some beautiful coastline. There's no food or water at the beach, so stock up in Sai Kung town.
Po Toi island
Exposed to the open Pacific, Po Toi island has a windswept, elemental quality, which is missing in other parts of Hong Kong. Dramatic cliffs plunge into a churning sea at Nam Kok, the territory's southernmost point. You will enjoy a few hours' bracing hike, the view of bronze-age rock carvings and spectacular rock formations. Birdwatchers take note: it's a key stopover for rare migratory birds. The small population lives without mains water or electricity, fishing and gathering the island's famous seaweed. Though geographically close, it's a million miles from central Hong Kong.