The First Annual Women's Conference "Better Business By Women" in Kansas City, MO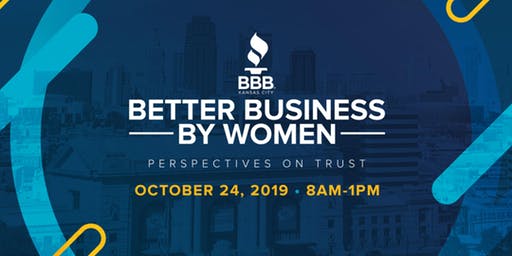 Better Business Bureau (BBB) held Its First Annual Women's Conference "Better Business By Women" on October 24, at the Greater Kansas City Kauffman Center.
Unlike other women's conferences, the BBB not just celebrate and recognize women-owned businesses in the area. Their goal is to help them grow and take the next steps in their business journeys. Using the exclusive knowledge of what customers want from businesses, the BBB form the best program to ensure the right advice gets to those who need it.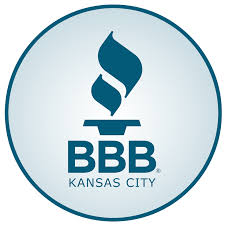 The 2019 Conference was designed specifically to help women businesses be more successful and help women professionals thrive in their corporate environments.
The organizers of the Conference assembled a group of experts from across America to share their wisdom.
The keynote speaker was JJ DiGeronimo, president of Tech Savvy Women, an acknowledged business expert. She has been quoted in numerous publications including Forbes, Inc. Magazine, and The Wall Street Journal.
JJ DiGeronimo spoke at the Conference about effective leadership and inclusion strategies to retain, develop and advance professional women. She shared with the participants of the Conference her action-based well-proven practices.
The day's program included a featured panel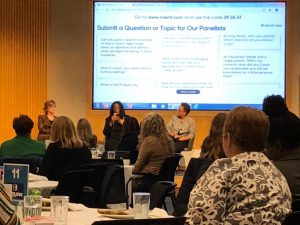 and six breakout sessions:
The Clock Doesn't Stop: Finding Balance Through Time Management – presented by Patrice Manuel, CEO P/Strada's Foundation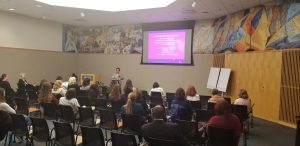 Fund Finding 101: How You Can Acquire the Money to Start and Expand your Business – presented by Alicia Walker, Core Bank SBA Relationship Manager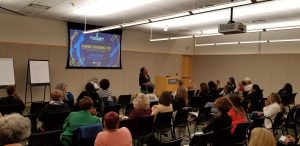 Leadership vs. Management: Defining the Difference and Importance of Both – presented by Lori Bryan, Lynch Bryan Consulting, LLC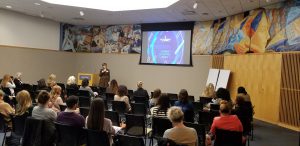 Mentorship, Sponsorship and Coaching: Increasing Value Through Conscious Connections – presented by Dr. Amanda Goodson, Former NASA senior executive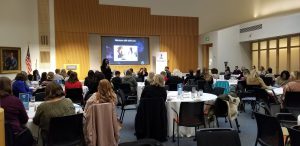 Where's the Good Ol' Girls Club?: Overcoming Gender-Based Obstacles in the Professional World – presented by Joni Wickham, Wickham James Strategies & Solutions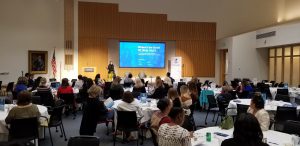 Sustain Your Success: Exploring Lessons in Entrepreneurship.
"Purposeful time spent networking at the First Annual BBB Women's Conference" – Dr. LaShonda Bilbo-Ervin, director of Delta Sigma Theta Sorority.
"Network with people who are where you want to be, the next level (or two) up, and get out of your regular circles. The Conference helped us do it." – Angela Connelly, marketing communications leader.
"I had a great time today at the BBB Conference! I walked away with some new knowledge and connections," – Megg Trast, PJF.