Getting Kids interested in Poetry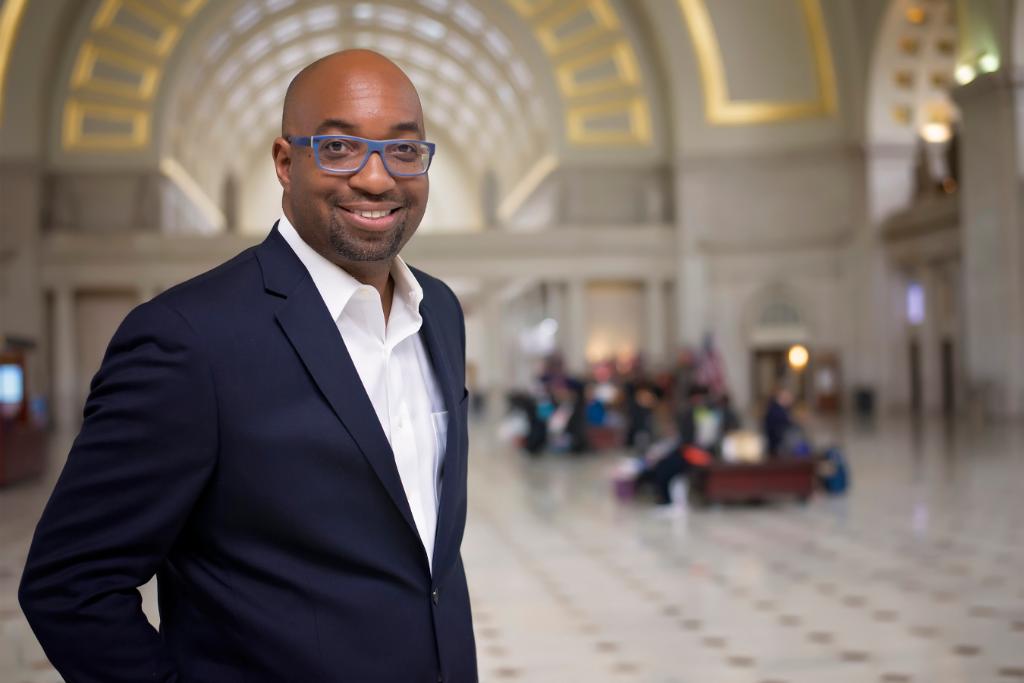 July 27, 2017
Poet and educator Kwame Alexander shares some ideas for poems to read with kids and tips for getting kids to write some of their own.
– What to do in hot summer days when kids are bored and parents are out of ideas? We wonder if you have some ideas for what we are calling poetry play. We know, you read it, you write it – not supposed to be scared of it. Right?
-No. You have to embrace it. I go around the country and do workshops for young people, in particular – trying to convince their parents – that poetry is possible for young kids, that it's not beyond their reach from a really young age. The parents are a little bit afraid of it, especially those who wasn't in high school?
If you want your kids get excited about poetry, you should be excited yourself. We got to sort of remember the fun, the whimsy, the joy, the passion in poetry. I mean, my mother used to read to me a lot of Nikki Giovanni. She used to read to me a lot of Lucille Clifton.
You know, I got poems that jumped off the page. You know, my mom would come into my room and – folks, birthing is hard, and dying is mean. So why not get yourself a little loving in between? Like, what parent does that? I got a lot of that. And it made me happy.
What poets do you like and why?
– The list is rather big, of course. Mary Oliver, Shel Silverstein and lots of others. I love the language of the real world. The beauty of poems is that they should be accessible and relatable. Please, listen, a little bit from the 'Summer Day' by Mary Oliver.
(Reading) 'Who made the world? Who made the swan and the black bear? Who made the grasshopper? This grasshopper – I mean the one who has flung herself out of the grass, the one who is eating sugar out of my hand, who is moving her jaws back and forth instead of up and down, who is gazing around with her enormous and complicated eyes.'
And of course, this poem ends with that famous line.
'Tell me what is it you plan to do with your one wild and precious life.' Oh, isn't that good? That's the poem of hope and humanity
When you think about how you can connect kids to poetry – is it just connecting them with the world around you , with the natural world?. And that's something kids already do in their life. They're better at that than we are.
-Yes. And now we're just giving them a way, through poetry, to be able to express it, to be able to distill it into a few digestible words that allow us to still get that same feeling.
So it's one thing to encourage kids to explore poetry, to read it. But how do you get them to write it? What is your starting point?
-The starting point – I tell people all the time, let the poetry do the work. I want to ride on a train. I sometimes fly on a jet plane. I love to cruise in a big boat. I'd even float in a green moat. Of course, I could always bike and for health reasons, hike. But if I had my druthers, I'd get my exercise in your arms.
I mean, if you want to get kids excited, share a poem. Share a poem that's going to connect with us. And then we're going to want to write. We're going to want to mimic that emotional response. I've seen it happening with children all around this world.
When you give an assignment, do you give people a subject to start their imaginations going?
-Right. I'm still obsessed with the blank page.
Read more: Interviews: NPR. An interview with Kwame Alexander. July 27, 2017