Nature generously serves people: world-known European spa resorts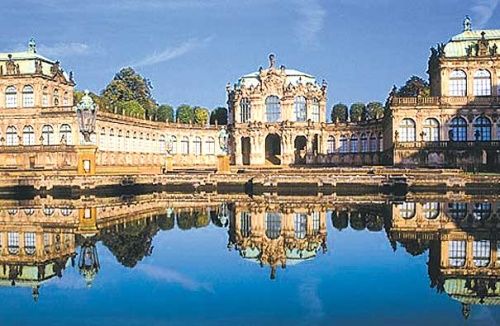 Central Europe abounds in beautiful spa towns to provide a well-earned relaxation! Always situated around a mineral spa whose waters are thought to have healing benefits, spa towns are designed for visitors' comfort and recreation. Below are five Spa Towns which provide picturesque settings as well as curative waters:
Mariánské Lázně
This famous Czech Spa Town has played host to Princes, Kings, Czars and Emperors over the years thanks to the 53 mineral springs situated in the town and surrounding area. With their high carbon dioxide and iron content, the waters are ideal for medicinal purposes. Many of the springs have classical-style pavilions build around them, adding to the town's already impressive historical façade.
Bad Gastein
A popular spa resort since the 19th century, Bad Gastein is famous for the beautiful Gastein waterfall and its many Belle Époque hotel buildings. Located 1002 metres above sea level in picturesque Hohe Tauern mountain range, the town is a popular destination for skiers and winter sport enthusiast as well as those seeking rest and relaxation.
Baden bei Wien
Surrounded by rolling hills and lush forests, just breathing in the cool Alpine air will revegetate and revive a weary traveller. Beethoven is reputed to have said, "I never thought in my whole life that I could ever have a rest as I did here" about his time in Baden bei Wien, but with a wide variety of activities on offer (from beautiful gardens to historic buildings) there's something for everyone!
Baden-Baden
Nestled on the edge of Germany's Black Forest, Baden-Baden is renowned for its salt rich thermal hot springs. The curative waters have attracted many visitors over the years. Thanks to its proximity to the French border, the spirit of France is prevalent in Baden-Baden and can be seen in the town's charming cafes and picturesque gardens.
Karlovy Vary
Karlovy Vary is one of the best-known spa towns in the world and has played host to some of the most famous figures in European artistic and cultural life, such as Beethoven and Mozart. Today, due to its distinctive architecture, hot springs it is ranked among Europe's best spa towns.