Do you cope with stresses?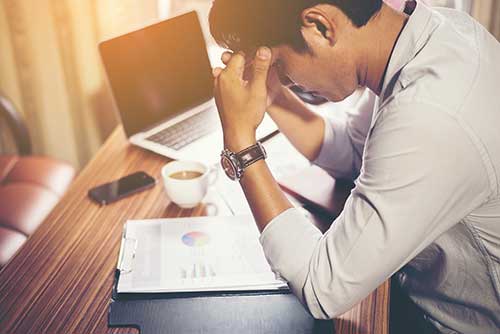 A third of people in Britain have experienced suicidal feelings, according to one of the largest ever reports on the nation's mental health and the growing toll of an unchecked stress epidemic.
The report by the Mental Health Foundation (MHF) calls for societal change in the way mental health is treated, alongside new rules for employers to treat stress and mental health risks as seriously as physical health and safety.
Launched to coincide with Mental Health Awareness Week, the Stress: are we coping? report is thought to be the most comprehensive look at the damage being caused by self-neglect.
Figures released now from a survey of more than 4,600 UK adults found three out of four have felt overwhelmed or unable to cope in the past year because of stress – though this was 81 per cent among women.
This is a sign of pressures going beyond the stresses of everyday life which can lead to more serious mental health problems, and the MHF report found evidence of this.
Thirty-two per cent of adults said they had experienced suicidal feelings as a result of stress, while 16 per cent of adults said they had self-harmed as a result of stress – with women and younger adults most likely to be affected.
It comes the week after Glasgow University research found that one in nine people between the ages of 18 and 34 in Scotland had attempted suicide.
To address this crisis the MHF is calling on the government to introduce new standards for employers, to consider psychological hazards in workplace safety assessments.
"There are very few workplaces left in the UK in which employees working with hazardous chemicals would not be provided with protective equipment, and failures resulting in injury or even death prosecuted," the report says.
"We do not currently adopt the same attitudes and behaviours towards psychological hazards."
These hazards are any mental health stressors which overwhelm coping mechanisms – which include taking breaks or leaving on time – and ability to work safely, and breaches should be enforced, the MHF says.
It also calls for a "minimum of two mental health days" for nurses, teachers, police officers and other public sector staff working twice as hard in the face of budget cuts and staff shortages.
Stress and mental health is the fourth-most common reason for workplace absence, but half of workers make up another excuse when they feel too stressed to come to work.
"Introducing and incentivising the use of mental health days could help to prevent stress escalating and turning into longer-term sickness absence, by encouraging self-care," the report says.
"Stress is one of the great public health challenges of our time, but it still isn't being taken as seriously as physical health concerns," said MHF director Isabella Goldie.
"It is a significant factor in mental health problems including anxiety and depression. It is also linked to physical health problems like heart disease, problems with our immune system, insomnia and digestive problems.
There needs to be equitable access to specialist support and awareness of how stress impacts us and how it can be addressed, she said.
"We also need to change at a societal level," Ms Goldie added. "This includes ensuring that employers treat stress and mental health problems as seriously as physical safety."
Catherine Gamble, professional lead for Mental Health at the Royal College of Nursing, said: "Stress isn't a mental illness in itself – but all mental health nurses know that we are all vulnerable to it and that if left unmanaged, stress can be a precursor to more serious health conditions.
"What's striking is the amount of clinical evidence we have nowadays about the physical impact of stress – we now know it leads to an increased risk of heart disease, insomnia and damage to our immune systems."
A Department of Health and Social Care spokesperson said: "Tackling stress through positive mental health support not only improves our lives as individuals, but makes good business sense – failure to adequately support the workforce is costing our economy up to £99bn per year.