Raise prices or absorb inflation?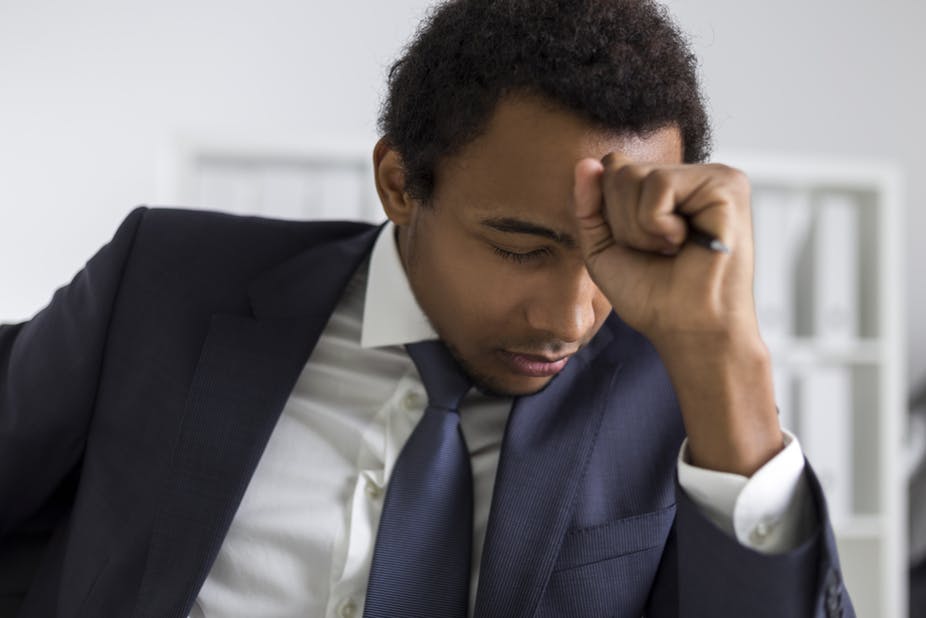 NEW YORK — Higher energy prices and borrowing costs make it more expensive than last year for Bill Savickas to operate his wholesale produce business — especially as it's hard to pass the increases on to his customers.
"No one wants to be the first in the industry to raise rates and then look like the bad guy," says Savickas, the owner of Tampa, Fla.-based Yankee Produce Co.
While inflation overall has been tame the past few years, economists including those on the Federal Reserve Board forecast an acceleration in price increases this year. That's going to put more pressure on small businesses that don't have the big revenue cushions that larger companies do to help absorb costs. Smaller businesses also don't have the negotiating power to get better prices from vendors. And many have already been contending with rising costs, particularly for labour and energy.
Yankee Produce uses big trucks to haul and deliver the fruit, vegetables and other food it sells. But nationwide diesel prices are up an average of nearly 30 cents a gallon from a year ago, which makes filling up an average tractor-trailer nearly US$100 more expensive than in early 2017. The difference comes out of profit.
"I'm taking home significantly less money on the same amount of sales as I had a year ago," Savickas says.
He's also facing higher borrowing costs. The interest on his business line of credit was in the six per cent range when the Fed was keeping rates stable, but now it's between seven per cent and 7.5 per cent. And after an increase last week, many economists expect the Fed to raise interest rates two more times this year.
"It's changing by thousands," Savickas says of his interest expenses. "That only comes from one place, my paycheque."
Wholesale prices, those paid by companies, were up 2.8 per cent in February compared with a year earlier, according to the Labor Department's Producer Price Index, while consumer prices as measured by the Consumer Price Index were up 2.2 per cent. The faster growth in wholesale prices is a sign companies generally haven't been passing on costs, including rising labour costs, says Gus Faucher, chief economist with PNC Financial Services Group.
Wages and salaries are rising because of the tight labour market that forces employers to increase pay to attract and retain good workers. Minimum wage increases are also a factor; minimums are up in 18 states this year.
Avital Ungar's company, Avital Tours, runs excursions in San Francisco and Los Angeles that take people on progressive dinners — each course is served at a different restaurant. When labour costs go up at the restaurants, Ungar's costs rise. The minimum wage in San Francisco will go to US$15 on July 1, while the minimum in Los Angeles will rise to US$13.25 for large companies and US$12 for small ones. Higher food prices also get passed along to Ungar.
"As a result, we are raising prices to be able to stay in business and continue to grow our business," she says.
Overall inflation is a problem, too. "We've also seen an increase in living costs in the San Francisco Bay Area that significantly impact our ability to hire great employees who can afford to live here," Ungar says.
While many owners have been reluctant to raise prices for fear of alienating customers, they'll be forced to do so to stay profitable, says Scott Anderson, chief economist of the Bank of the West.
"Inflation is a pressure that could hold back profitability for some small businesses that aren't able to pass along the price increases," Anderson says. But, "more and more we are going to see small businesses having to pass along those higher costs."
Trade issues, including the tariffs the state administration plans to impose on some steel and aluminum imports, could also hurt small businesses, Anderson says. Another factor is the dollar's recent weakness against other major currencies, which makes imports more expensive.
Alex Naoum sees frequent increases in the costs for hair care products and other supplies at his beauty school and two hair salons in Greenville, N.C., as well as annual rent increases. But he knows if he alienates customers, there are plenty of other salons they can go to.
"Our customers want consistency — they just want to come in, know what they're going to pay every time. When we look at raising prices, it's not something we feel we can do yearly because it puts a strain on the relationship," Naoumsays. He last raised his prices two years ago, and is thinking now that he may need to again next year.
Naoum, like many business owners, is aware as he goes that costs are going up, but it's often not until he looks at his year-end records that he sees how big a toll inflation has taken on his profits.
"You realize, you're at the same sales level and you're making a lot less money," he says.
At 5050 Skatepark on New York's Staten Island, owners Ed Pollio and Angelica Poplano avoided raising prices for the past few years by selling hoodies, sweatshirts with the 5050 Skatepark logo, plus drinks and snacks. But rent has doubled, and utilities and insurance are up as well.
It now costs US$14 to skate or bike for three hours, up from US$12. Pollio was nervous that would lead to a drop in customer visits, given that families could spend a considerable amount to bring their kids and their friends for an afternoon of skating.
"When we raise the price for our customers, well, they're all strapped too," he says.