"Keep your confidence up and know that if you work hard you can achieve your goals and more"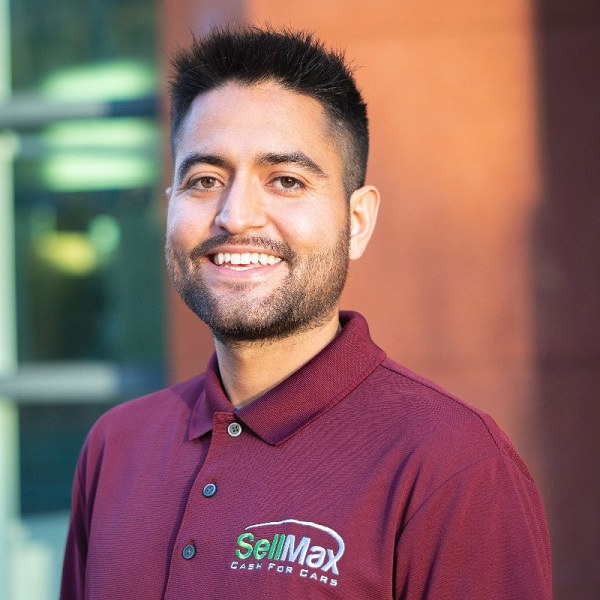 Sean Pour is the co-founder of Sellmax, a used car buying company based out of San Diego, California.
At the age of 14 he started working at his family's company, inspiring him to continue in the industry. With over 13 years of experience dealing with the purchasing and selling of used vehicles, Sean has become an expert in his field. His alma mater is San Diego State University, where he graduated with a degree in computer science. Sean has further specialties in web design and online marketing, skills he has employed to drive the success of SellMax. In his free time, Sean loves running, reading, and spending time with his family.
Sean, describe your company in 160 characters or fewer (the original length of a text message)
Sean Pour: We are a company that makes selling a vehicle fast and easy. We purchase any vehicle, in any condition. Plus, we even come to you.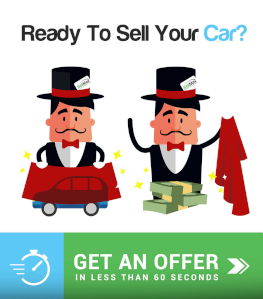 Why did you start your company?
Sean: I started my company during the financial recession. I am 27 years old presently, but I was 14 at the time. My father and mother had worked so hard to build a good life for our family, but they were struggling, and I hated seeing that. My father ran a used car dealership, but he was struggling sourcing the right inventory.
SellMax was born out of a passion to help my parents and find the right inventory for our small used car dealership.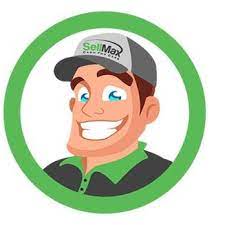 What channels do you use (email, SMS, Voice, Chat, Video, etc.) and how do you use them to communicate with your customers?
Sean: We use email, SMS, and voice. Our primary forms of communication are voice and SMS, and Twilio has been instrumental in this process.
We use voice to take customers incoming calls and get them a price on their vehicle. We also communicate via voice for our logistics and communications in regards to the pickup with the customer.
We use SMS to communicate with customers and facilitate pickups, as some individuals prefer text over calling. We use SMS to send out price quotes on vehicles. We also use SMS to receive photos of customers' cars in order to give them an accurate price. Lastly, we use SMS to work with our tow truck drivers to facilitate the pickups.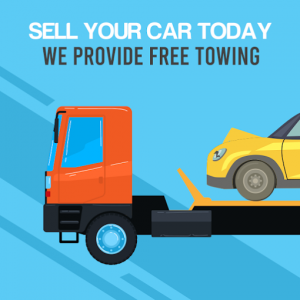 We've built a custom call center using the Twilio API that allows us to handle all of this in one dashboard. Plus, it even allows upper management to understand what advertising campaigns are working well, as we are able to pinpoint which advertising campaign a customer came from and use that data to calculate an ROI on ad spend. This allows us to invest heavily into channels that are effective and scale back on avenues that aren't working so well.
As far as emails go, we will send receipts to customers to acknowledge that we purchased their vehicle from them.
Tell us about your most successful communications strategy or campaign.
Sean: Our most successful communications campaign was the one that was most meaningful to me. I am a big advocate for being eco-conscious so we took some time to go to universities in my hometown of San Diego. We educated individuals on recycling, and in particular, we got to demonstrate how recycling cars has a significantly positive impact on the environment. It was something most people don't think about and it was enlightening to them.
What are your top 3 tips on raising capital?
Sean: Work Ethic: Investors are sharp and they want to ensure that you're a good investment. You can prove this to them by showing them you're going to work hard for them. Many investors were impressed at the age I got my start. I think that allowed them to see that although I am young, I am mature enough to take care of business.
Passionate about the product: Investors want to see that you believe in the product you are pitching to them. I've been working on my business for over 13 years, and I think that speaks volumes to them. I'm committed and passionate about what I am working on. They know I will do everything that it takes to make this company a success.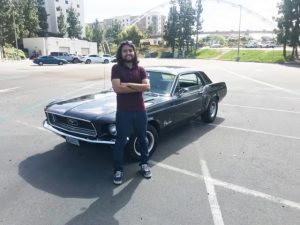 Realistic expectations: Don't try to oversell yourself. People try to make outlandish pitches all the time, and I think doing so insults their intelligence. People value honesty and while you do want to come off as a good investment don't make foolish estimates. It violates trust.
As a founder, how do you manage work-life balance?
Sean: I run at least five days a week. Running is what allows me to clear my mind and think about the future. Apart from that, I make a point to go out once or twice a week. You can definitely get sucked into the business and not have a social life. Definitely avoid this, as I've been down this road and it can lead to depression.
What have you learned as a founder/entrepreneur that you wish you had known on Day 1?
Sean: You are good enough to do this. I suffered greatly from imposter syndrome when I was starting out. I still face those issues today, but I've gotten better at coping with it.
As an entrepreneur, you will most certainly question your sanity and you'll feel like you can't finish what you've set out to accomplish. You'll think "Why me?", "What makes me think I am special enough to do this?" It's all a part of the process, and you need to ask, "Why not me?" Keep your confidence up and know that if you work hard you can achieve your goals and more.
Secondly, take time to enjoy your wins. When I was young, I missed out on a lot of opportunities because I was extremely focused on growing the business. I didn't go to prom in high school, and I didn't have much of a social life in college. I can't ever get that time back, and I've come to grips with that. I would urge others to take a step back from the business at times and enjoy life a bit.
By Alex Arlander | ENC News