We must be proud of who we are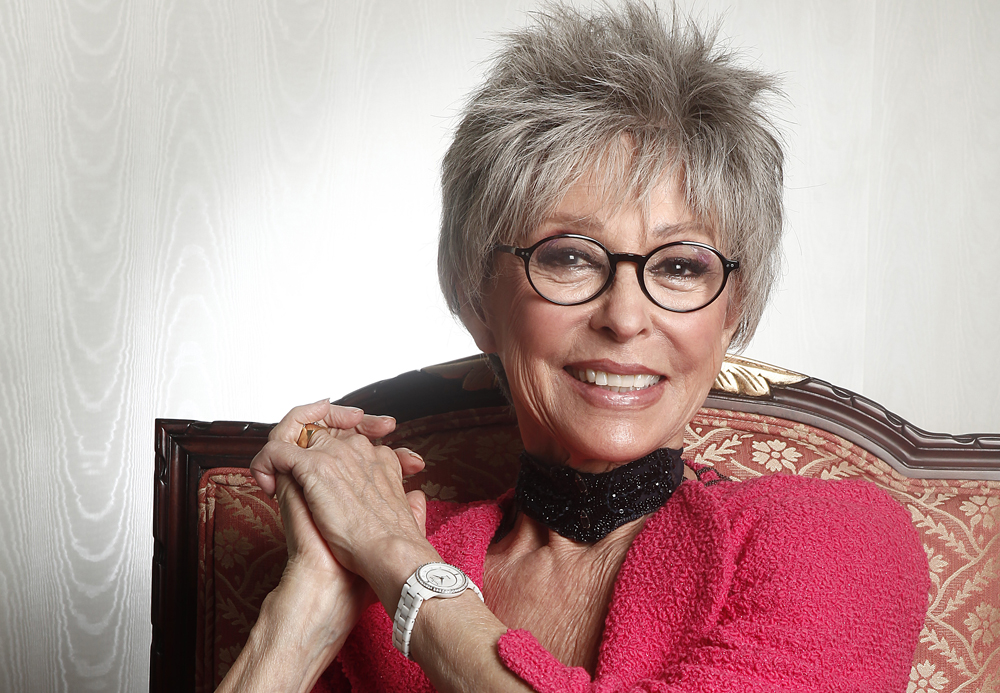 The list of accolades is long for actress Rita Moreno. The 86-year-old is the only Latina — and one of just 12 artists overall — to have won an Emmy, a Grammy, an Oscar (1962) and a Tony for her work. This weekend, she received a different kind of award — for her advocacy. The Ellis Island Honors Society is giving her a medal of honor for her work with immigrant communities.
Born Rosa Dolores Alverío Marcano in Puerto Rico, Moreno moved to New York as a child. Throughout her career, she's often been involved in important causes, among them joining Harry Belafonte to take part in the March on Washington for civil rights in 1963. She has been especially proactive in numerous causes for Latinos.
Moreno speaks now about the Latino community, her career and her advocacy.
Where does the Latina community stand now on important issues?
Moreno: You know, I really don't know. I am confused. … The difference is that we are now really raising our voices like we never have before. And I think that is the big difference, whether we're dealing with someone difficult and bizarre now. We are getting just as loud as we can, and we are trying to show America that we are not the kind of people that we are being portrayed. And I think that's going to help a great deal.
How do you see your role in this conversation?
Moreno: Well, my role hasn't changed at all. I'm still advocating … I'm going to press for the vote — the Latino vote — when the time comes, because I think it's going to make a great difference. I think we just have to make the people believe that their vote does make a difference.
I think people are still under the impression — people of color and minorities —that, "Oh well, you know it's only one vote." It is not one vote. It's hundreds and hundreds of thousands.
Say some words about your career after you won major awards for West Side Story in 1961.
Moreno: It was actually heartbreaking: I had won two major awards for West Side Story — I had won the Oscar and a Golden Globe — and fully believing that I was going to get a lot of work from then on and everything was going to be just rosy. And the opposite happened — I couldn't get a job to save my life. There were a few offers, but the offers that were offered were minor movies with gangs. I just couldn't believe it. I'm telling you that it broke my heart at the time — it just absolutely broke my heart.
What has changed for Latino performers over the years?
Moreno: I think what's changed for Latino performers is Latino performers! I think we have spoken out, and the door is much more open now — I don't think it's open enough, but it's certainly more open — and we're pushing the gates, and that's what it takes.
I think we can take a really good lesson from the black community. They've finally done it, my God. They've done several movies now that simply show the film business that a movie with black actors in it can actually not only make money but be a huge success.
What will be the next step?
Moreno: Well, the next step will be — and that's going to be the harder one — the one where it's not just black, and not just Hispanic. I mean we haven't had that turn yet. … But for the meantime it's a huge step, and that is terrific. Black Panther's success is our success as well… There has been progress.
Hurricane Maria brought a huge devastation to Puerto Rico. What must be done to help the city?
Moreno: Oh It's shocking, absolutely shocking what's happened. You know, we greatly need funds from the federal government. The local authorities can't do everything by themselves.
First of all we just have to put Puerto Rico back on its feet. That's the very first thing that has to happen, starting with the most mundane and basic things — like electricity, like filtered water, like generators. It's just — you know, I just get speechless when I start talking about Puerto Rico, because it seems so hopeless…
What would you say to your people?
Moreno: What I say to my people is to hang on, and to remember who they are, be proud of who they are, and keep talking. And keep complaining, and just don't ever — don't give up. That's always been my motto anyway. My motto has always been "persevere" — perseverancia. And that's what we need to do.