A Black And Brown And Native And White Christmas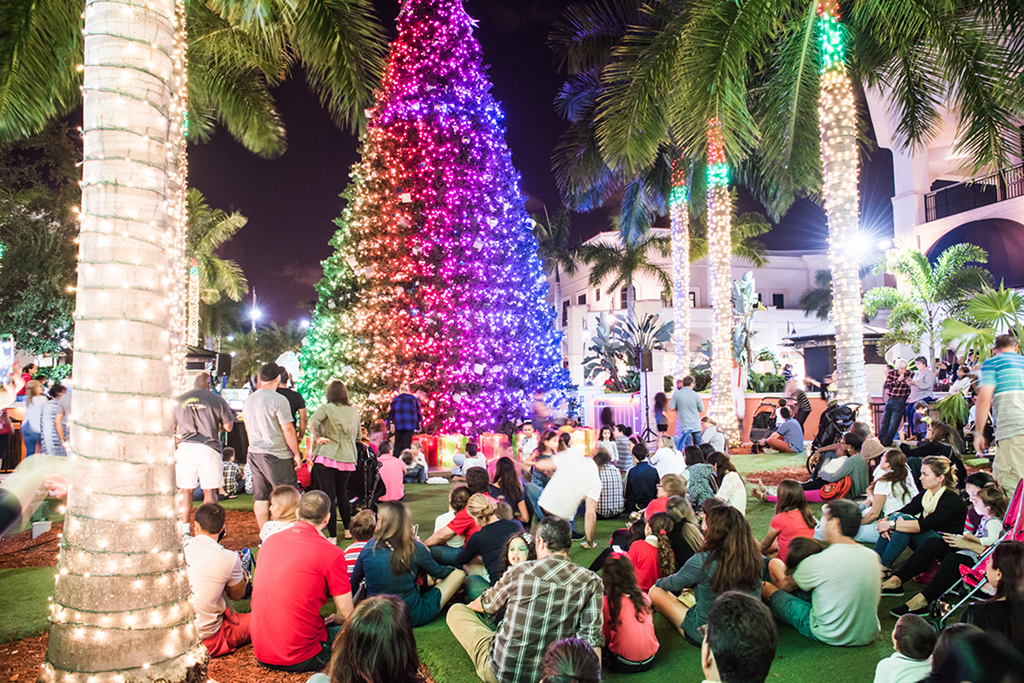 Maria Tatar, a professor of mythology and folklore at Harvard University, speaks on traditions of celebrating Christmas and possible ways to revamp Christmas stories..
Most people usually get in the Christmas spirit by telling the same well-known tale about a jolly old man who slides down the chimneys and rewards well-behaved kids with mountains of toys.
Tatar: Well, some people really like to hold fast to their Christmas traditions, and there is nothing wrong with that. But I think how magical it can be to revamp Christmas stories to better reflect the time and country that we live in.
We all want to keep Christmas alive.
Tatar: Of course we do. But when we reimagine the stories we grew up with, we're ensuring that they get passed down to future generations.
We all, regardless of age, have a nostalgic connection to childhood.
Tatar: Well, in a way, it helps us remain in the atmosphere of unclouded happiness, which we yearn for. But as we grow up, we start to look at some of the things we read and cherished with a critical eye, and realize that they're not so culturally innocent after all.
Sometimes it is good to rethink the old habitual things.
Tatar: Really so. Besides, I believe, it's up to us as adults to reinvent some of our stories, to make them better, make them new, make them more interesting, make them more relevant. It seems to me, there's no reason to tell the same old story again and again.
So, in that spirit, here's the list of some children's books that honour the diversity of ways that Christmas is understood and celebrated in the United States.
Miracle on 133rd Street, by Sonia Manzano and Marjorie Priceman, is the first on your list.
Tatar: This colorful story follows a Puerto Rican family that has relocated to New York City. Cramped up in a tiny apartment and longing for home, they struggle to enjoy Christmas Eve — they can't even fit dinner in their little oven! But as the evening wears on, the family connects with the people around them, and neighbors who were once strangers become treasured holiday companions. Published in 2015, this book is particularly poignant this year, in light of the tens of thousands of Puerto Ricans who have been forced to move to the mainland after Hurricane Maria.
Coyote Christmas: A Lakota Story. What is it about?
Tatar: The book by S.D. Nelson brings that age-old "trickster" archetype into play when a coyote impersonates Santa Claus in an attempt to con a family out of their Christmas dinner. It's a good reminder that people aren't always who they appear to be — but it's never the wrong time to share what you have with someone in need.
This also seems a welcome divergence from the narrative that everyone is easily sorted into naughty and nice.
Tatar: True. In fact, we learn that in real life people may make choices based on need and circumstance, not just the goodness or wickedness in their hearts.
The next book on your list is Yoon and the Christmas Mitten. Is it about Koreans?
Tatar: Yes, this book by Helen Recorvits and Gabi Swiatkowska is about Koran immigrants.
New York Times book editor Gregory Cowles called it "a sweet and subtle holiday story as much about assimilation as it is about Christmas." In the book, Yoon, a young Korean immigrant to the United States, tries to persuade her parents to embrace an American-style Christmas celebration. The ensuing discussion is about navigating an identity that is at once Korean and American. The book is part of a series that follows Yoon as she balances her family's traditions with the realities of trying to fit in in a new place.
Judging by the title La Noche Buena: A Christmas Story, the book portrays a Christmas celebration in some southern states of US.
Tatar: Quite right. Its authors are Antonio Sacre and Angela Dominguez. We're all used to seeing frosty, flannel, pine-scented images of Christmas. So what does the holiday look like when you take away the winter-in-the woods vibes and relocate to Little Havana? When Nina, the book's protagonist, travels to Miami to visit her Cuban family, her ideas about the holiday are upended. La Noche Buena depicts a Christmas celebration that makes room at the inn for hot weather, pachanga and Crema de Vie.