The Great Henri Matisse in London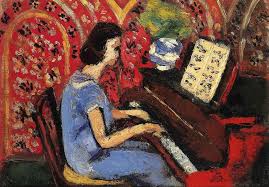 From 5 August to 12 November 2017, in the Studio at Royal Academy of Arts is open an exhibition of the works of the famous French artist-expressionist Henri Matisse (1869-1954), known for his research in the transference of emotions through colour and shape.
Lovers of art can see his works in a new light.
From African masks to Chinese porcelain, the exhibition explores the pivotal influence of Matisse's treasured collection of objects on his work.
The exhibition presents 35 significant personal objects alongside with 65 of Matisse's paintings, sculptures, drawings, prints and cut-outs. Art-lovers will have a chance to discover how these eclectic pieces were reinterpreted over time in his artworks.
The exhibition focuses on five key themes to give a fascinating insight into the artist's extensive studio life: The Object as an Actor, The Face, The Nude, The Studio as Theatre and The language of Signs.