Hong Kong's hidden gems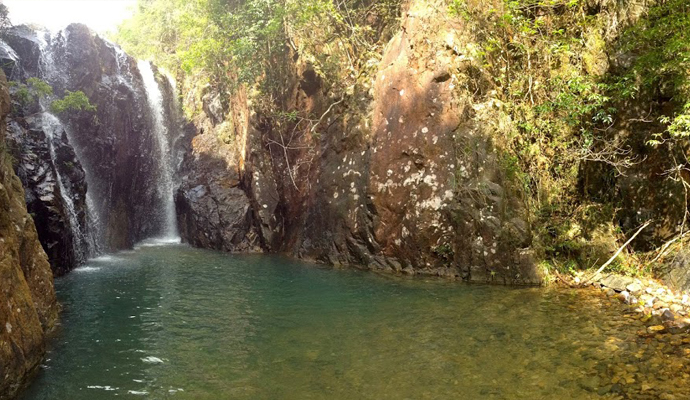 Man Cheung Po infinity pool
In the many compilations of "Hong Kong's best pools", Man Cheung Po consistently outdoes even the most lavish manmade incarnations on the Peak. Why? Because this natural infinity pool is hidden in the rocks near the historic Tai O village, and even comes complete with a tumbling waterfall or two. Built on rickety stilts under which wooden boats manned by locals glide by, Tai O has been the heart of Lantau island's fishing trade for centuries, and wandering around it for an hour or two allows you to momentarily wipe off 100 years of Hong Kong's speedy evolution. Afterwards, take the number 11 bus back to Tung Chung MTR or spend the night at the Tai O Heritage Hotel, with its century-old cannons and corner turrets.
Tai Tam Mound Waterfall
Hong Kong is a city that pulsates with energy – sometimes the only way to step back and recharge is by finding a slice of solitude to escape to. And Tai Tam's thick jungle and rocky hikes provide the perfect opportunity for a little contemplation. Follow the trail to the Tai Tam Tuk Reservoir where, hidden amid dense vegetation above the lake, is a small, sign-less path leading to the delightful Tai Tam Mound Waterfall. Impossible to find if you don't know it's there, savvy hikers often bask in the pleasure of having this clean stream and tranquil pool entirely to themselves.