He works wonders with the sound of water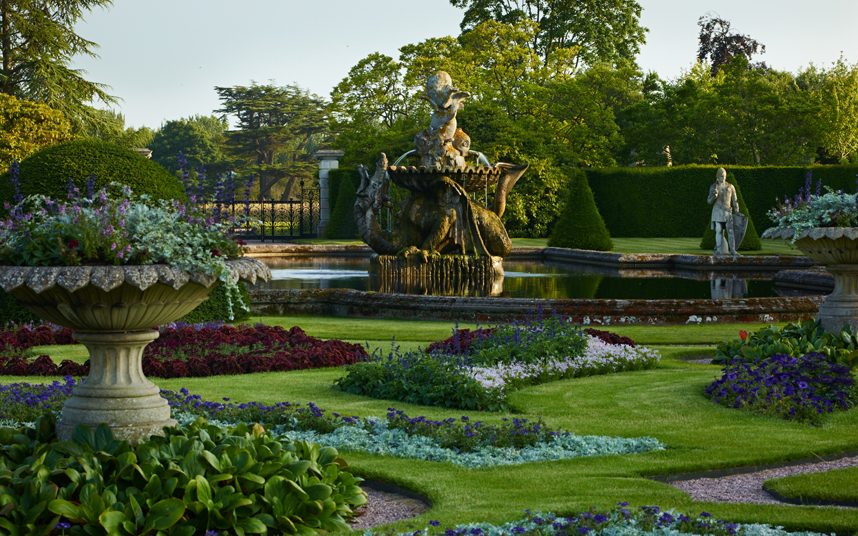 London garden designer Stuart Craine transforms town gardens and roof terraces into beautiful outdoor spaces and helps us fill our life with peace and harmony.
We know you work wonders with the sound of water. It helps so much relax after a busy day.
Craine: Well, it's water that works wonders not me. Surely, there's nothing like the sound of water to take the heat out of a city garden. And this summer we've craved it more than ever. Even a simple wall fountain can make you feel cooler and reduce the temperature of the air around it.
All people admire your ideas from pebble moats surrounding "floating" terraces to shiny water walls for roof gardens.
Craine: I love the extra dimension water brings. It's nice as a focal point and you get beautiful reflections. And all people love it, too . It's incredibly relaxing. In cities, the sound of running water can reduce the sound of traffic and other distractions.
In a garden in Barnsbury, you installed a magnificent stone rill running all the way down one side. It's great, really.
 Craine: Oh yes, I'm fond of it, too. There's also a sunken plunge whirlpool in a more private area near the house.
And it's good to surround water with planting that are associated with waterside habitats, adding to the feeling of lushness.
What plants are best to use?
 Craine: Gardeners enjoy large-leaved Rodgersia, persicaria and arching Japanese forest grass, keeping the palette green apart from a large acer palmatum tree near the plunge pool for amazing autumn colour.
It seems, most of us don't need much water in our gardens.
Craine: Quite agree, just some, that we can hear and maybe trail a hand in. I also advise to be practical. Avoid placing it underneath trees where foliage can fall into it.
Besides, go for materials in keeping with the style of your garden and house. I think stainless steel has been "overdone". In my view, it blends in less well with most city properties than more natural materials such as bronze, copper or slate.
And small courtyards? How can we make them more restful?
Craine: Well, in small spaces such as courtyards, basements or balconies, a simple, wall-mounted, self-contained fountain pouring water into a half bowl can be incredibly restful. Since the water will recirculate there is no need to plumb it into the mains.
It's nice to reuse stone ornaments in this way in a courtyard garden and look in reclamation yards for characterful pieces.