Sir Thomas Browne: "Urn Burial"-an Essay on the Nature of Identity and Humanity's Quest for immortality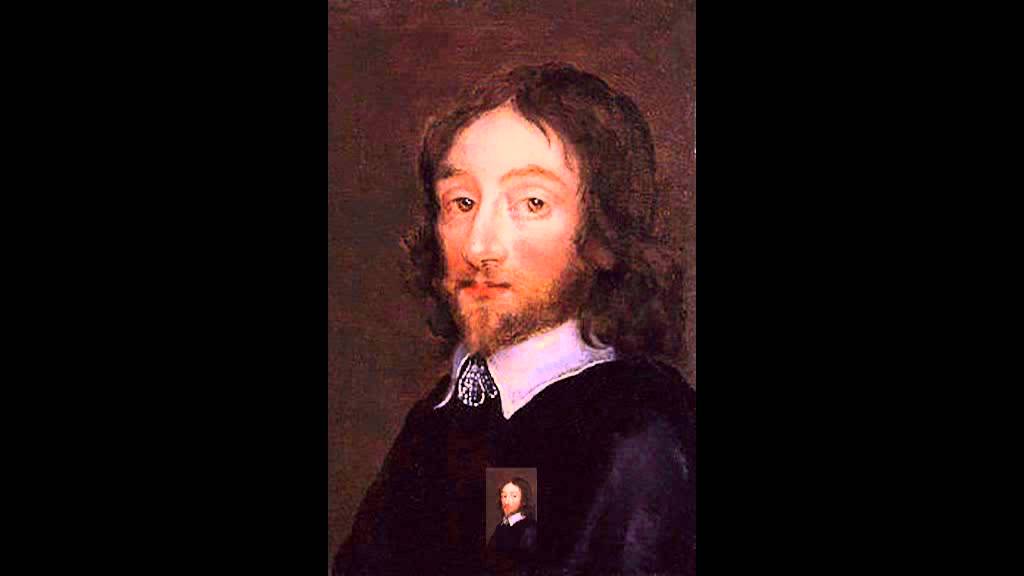 Sir Thomas Browne is a writer whose afterlife vindicates the power of an enchanted, idiosyncratic, and – the gift that holds one key to the success of the writing life – deeply humane imagination. Browne's reputation among admirers as various as Johnson, Coleridge, De Quincey, Lytton Strachey and, most recently, WGSebald confirms him as an early example of "the writer's writer".
Browne himself, whose life spanned the 17th century, was a learned, proto-Romantic, nomadic figure with a scholarly, metropolitan pedigree. He told John Aubreythat he had been born in Cheapside, educated at Oxford, then "spent some years in foreign parts" before joining the college of physicians. He also proudly reports that he was "knighted September 1671, when Charles II, the Queen and court" visited Norwich, the city to which he had retired in old age. Another fan, Dr Johnson, who wrote a brief "life" of Browne, supplied a good summary of his subject's inimitable style, which the plain-spoken critic described as "a tissue of many languages; a mixture of heterogeneous words, brought together from distant regions, with terms originally appropriated to one art, and drawn by violence into the service of another. He must, however, be confessed to have augmented our philosophical diction; and, in defence of his uncommon words and expressions, we must consider, that he had uncommon sentiments, and was not content to express, in many words, that idea for which any language could supply a single term."
Among the nearly 800 words said to have been coined by Browne are "ambidextrous", "computer", and "holocaust": in the Oxford English Dictionary he's among the most cited sources, not least by virtue of his remarkable curiosity. In an age of scientific, political and religious ferment, Browne was a gifted polymath, obsessed with the classics, like many of his contemporaries, as the best guarantee of a secure posterity in an age of intellectual and stylistic uncertainty. Browne joined Bacon and others such as Hobbes, as a writer who turned to Latin and Greek for comfort. This was the inevitable outcome of his schooling, where Virgil, Horace, Ovid and Homer were a staple of the curriculum, and Latin the usual language of conversation. To write in English, some feared, was to "write in sand"; to write in Latin or Greek was to guarantee immortality: Browne was equally at home in all three languages, but quintessentially English, too.
After an education at Winchester and Oxford, Browne – who appears to have had private means, as the son of a London merchant – travelled in Ireland, studied medicine in France and Italy, and received a doctorate in Germany from the university of Leiden. His first book, Religio Medici (The Religion of a Doctor), was an eccentric devotional meditation, directed by its author towards his own attitudes to faith, reason and the classical tradition. In his preface, he protests that it was composed without "the assistance of any good book whereby to promote my invention or relieve my memory", but it's still a genre-defying tour de force that quickly made his name in literary circles. In the words of one critic, it was "the expression of a peculiarly individual personality at a particular stage of his development as a scholar and a writer in a notably idiosyncratic age".
From Religio Medici, it's a short step, after a long and unusual life, to Browne's masterpiece, written after his move to Norfolk in old age, and published in 1658, a book devoted to "old mortality, the ruins of forgotten times".
Urn Burial, dedicated to two friends, members of the East Anglian gentry, is a strange and witty excursion by a scholarly mind into the burial customs of the past, a peculiar meditation on death and dying that becomes an essay on the nature of identity and humanity's vain quest for immortality. Browne – like Shakespeare's Jaques – is at once ironical and melancholy, a winning combination: "Were the happiness of the next world as closely apprehended as the felicities of this, it were a martyrdom to live." For many subsequent writers, especially WGSebald, it was Browne's superb melancholy that has been most influential.
The seductive progression of Urn Burial unfolds from the concrete to the abstract until, in the rich and dazzling profusion of a myriad queries, the intoxicated reader encounters the weird complexity of Browne's art, mind and style in all its polyvalent majesty: "What song the Syren sang, or what name Achilles assumed when he hid himself among women, though puzzling questions, are not beyond all conjecture."
As in Religio Medici, he quotes at will from his favourite classical authors – Tacitus, Suetonius, Cicero, Horace and Virgil – but also adds references to Plato, Pliny and Plutarch.
The Victorian writer, Edmund Gosse, describes Browne as "the laureate of the forgotten dead". If literary culture, as Auden says, is about "communing with the dead", then Browne is indeed the enchanted high priest of a secular faith, with all the mystery of a sublime hierophant. In the words of another critic, "the subject of Urn Burial is death, its dimension is time, and its articulation is music". At fewer than 50 pages in most editions, this is a meditation for the ages: "The iniquity of oblivion blindly scattereth her poppy, and deals with the memory of men without distinction to merit perpetuity."