'An Epic Tale of England' Take the Kids to Kynren, County Durham In a nutshell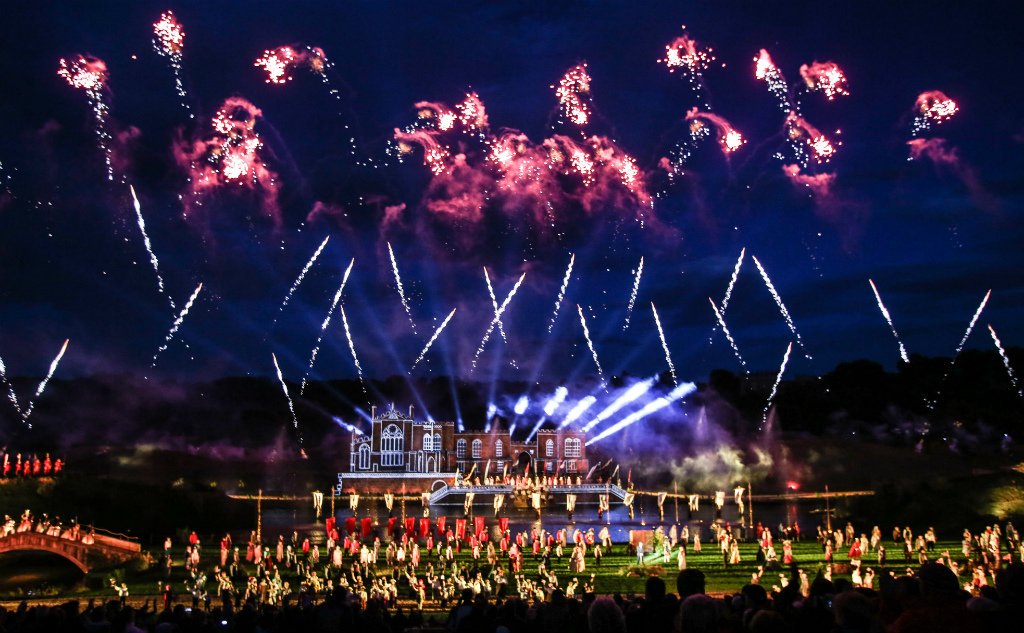 An outdoor live show that zips through 2,000 years of English history, with appearances from the Venerable Bede, Boudica, William the Conqueror, Cardinal Wolsey, William Shakespeare, Elizabeth I, Queen Victoria, Winston Churchill and Kevin Whately (his voice, that is), not to mention a life-size Norman longship, a revolving house and a replica moving steam train. Starting at dusk and ending in darkness, it's told from the point of view of a time-travelling local lad, which draws in young audiences immediately.
Fun fact
Creative director Steve Boyd has worked on 13 Olympic and Paralympic opening ceremonies. So he was well-qualified to take on the training and mass choreography of nearly 1,500 local volunteers (aged between 5 and 80), 34 horses, a herd of sheep, a gaggle of geese and two Durham shorthorn oxen.
Best thing about it? 
For youngsters, aged 10 to 13, brought up on Marvel films, the fight scenes might seem a little tame (despite real flaming arrows and galloping horses). But they will surely love the stunning pyrotechnics and the slapstick – a sense of humour sets Kynren apart from the earnestly patriotic Puy du Fou in the French Vendee, the theme park that inspired it. They will coo when Harry Potter-esque giant handwriting appears in the night sky and they will whoop at the climactic fireworks. And when the arches of Durham Cathedral are evoked using light and water jets during the night's most emotional scene, they all will have lumps in their throats.