Smartphone addiction: unique approach to breaking damaging habit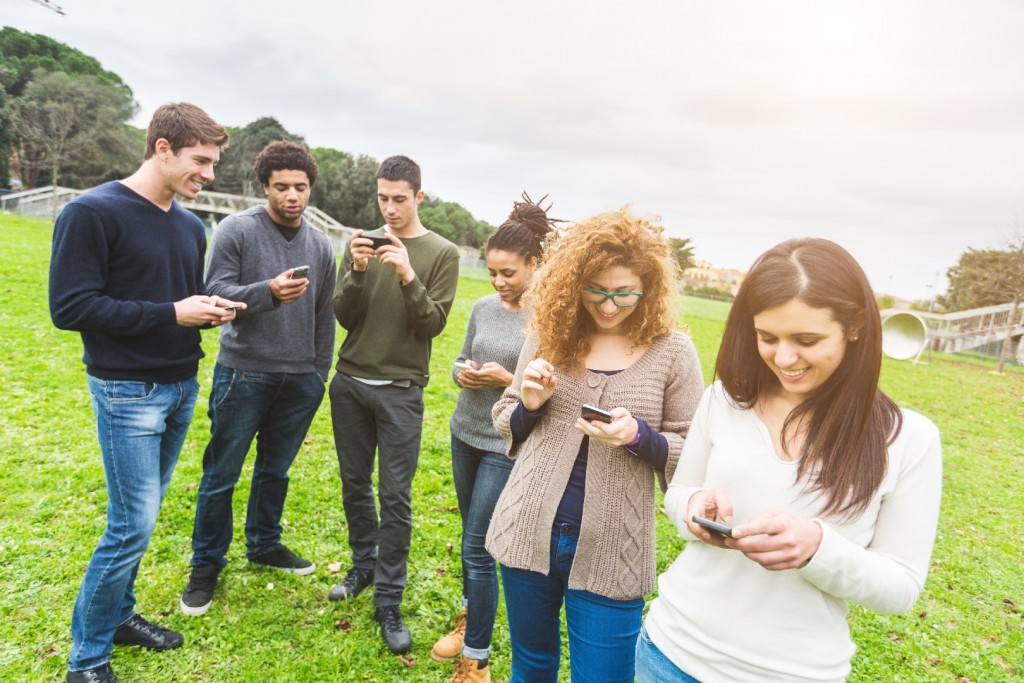 Modern society has a serious problem with smartphones. For a start, living without one feels impossible for many people. Separation anxiety used to be a condition brought on by the interruption of a relationship between a mother and a child. It's now being observed when people are removed from their devices.
But living with a smartphone is currently far from perfect either. Just having one in the room without even using it has been shown to make people less productive, such is the smartphone's power to distract us.
This is the problem that Maths Mathisen, Vinoth Vinaya and Florian Winder, co-founders of Hold, are trying to conquer.
The three Norwegians aim to rebalance people's relationship with their phones. Currently, they're focusing one group which is especially vulnerable to the procrastinating paralysis of never-ending scrolling: students.
The near-constant dopamine hit of hundreds of notifications can seriously get in the way of learning. Hold's founders are only too aware of the mental battle many students go through; they came up with the idea while on the Master's programme at Copenhagen Business School.
The idea is simple yet highly effective, as many of the tens of thousands of Norwegian students who have already used the app will tell you.
Hold tracks the continuous minutes during the day that a person doesn't use their smartphone. It then awards the user points for showing restraint. The longer they hold off checking their device, the more points they get. Those points can then be used to purchase products and services, enter competitions or donate to charity within the app's marketplace.
After a successful trial at University College London in recent months, students reported greater concentration levels. Positive results have also been observed in Scandinavia. The free-to-use app launches this week in more than 170 universities all across the UK. Its main commercial partner here is Vue Entertainment, which rewards dedicated smartphone non-users with cheap cinema tickets or free popcorn.
Other companies who are on-board include Caffè Nero, Amazon and Planet Organic. UK students using Hold will also be able to exchange their points for school books and stationery, which are then donated to schools partnered with the children's charity UNICEF.
In the Nordics, brand partners include Scandinavian Airlines, Microsoft, 7-Eleven, Just Eat, and Danske Bank. The company plans to further expand the range of goods and services on offer as the number of users grows
So far, the idea has been hugely popular and has spread largely through word-of-mouth. Hold launched in Norway in February 2016, receiving 50,000 downloads in its first three months.
In partnership with the UK's world-leading universities, Hold's founders now want to conduct large-scale research into the effect that cutting people's smartphone habit can have on concentration, mental wellbeing and studying.
The idea isn't to stop people using their phones, say Vinaya and Mathisen. Instead, it's to ensure that the decision to use them is a conscious one. Ultimately, we would all be better off if we avoided the zombie-like mode during which the phone comes out of the pocket, a social media app is opened and photos and videos begin to be absorbed without thinking.
Many attempts to try to break this deeply ingrained habitual cycle adopt a negative approach, says Vinaya. They offer a stick rather than a carrot.
As anyone who has suffered from any kind of addiction will know, to be successful using this kind of approach requires Herculean willpower that most people do not possess. Positive reinforcement and encouragement are far more effective at changing behaviour than being told what to do, say Hold's founders.
"With the Hold app's marketplace, we want to reward users for not using their phone, rather than punish them," says Mathisen.
"We believe that for students aspiring to achieve the highest grades it is essential for them to be present and fully engaged with their surroundings, allowing for richer and more memorable experiences, without the constant distraction of a mobile phone."