The Santa Barbara South Coast Chamber of Commerce announced the Regional Business Awards winners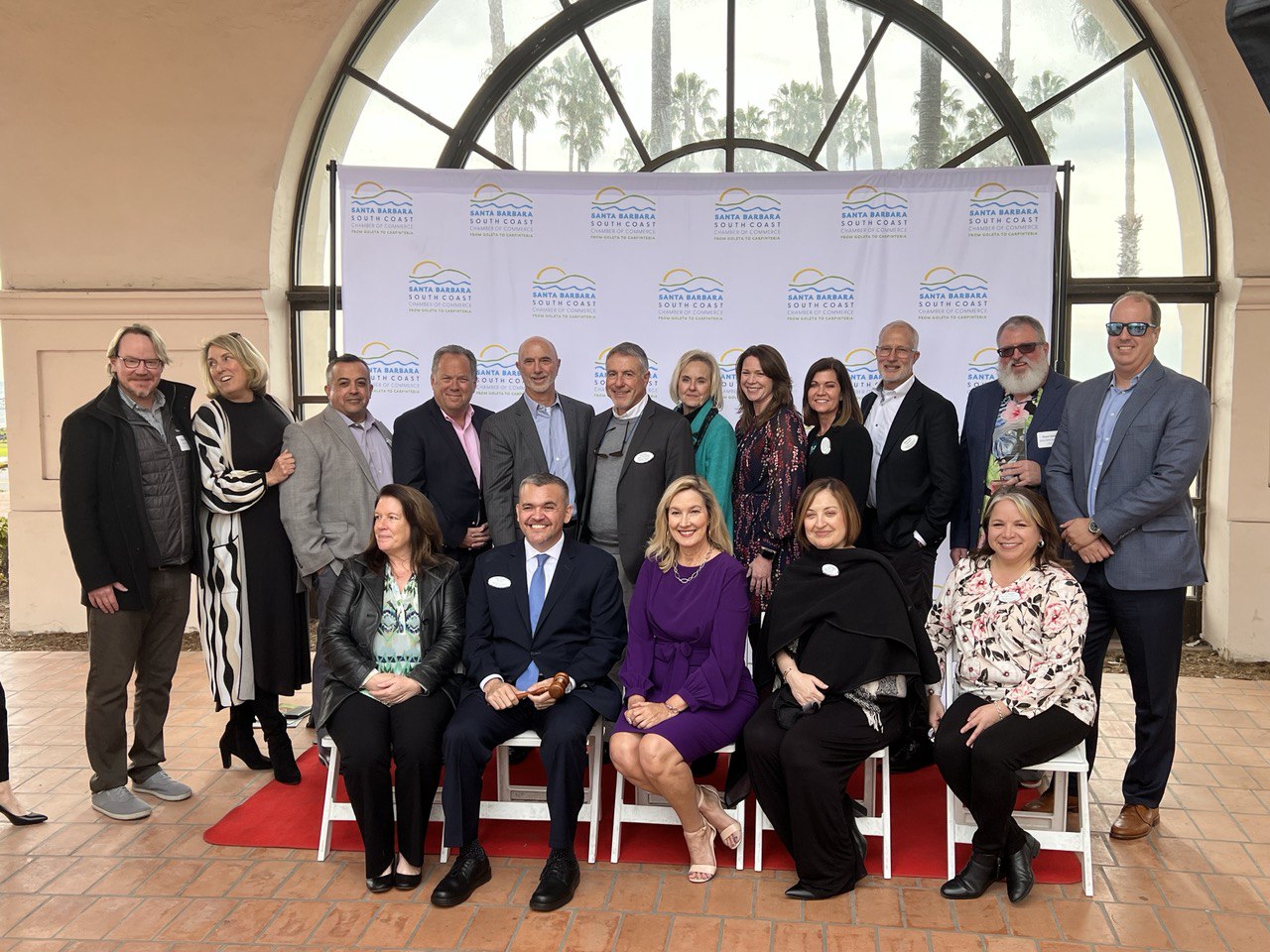 The Santa Barbara South Coast Chamber of Commerce, from Goleta to Carpinteria, announced the winners of the Regional Business Awards. The awards were presented at the Chamber's Annual Membership Meeting & Regional Business Awards luncheon on February 2, 2023.
"We are excited to be honoring these phenomenal organizations who contribute to a strong business economy and inspire quality of life in our communities," said Kristen Miller, President & CEO of the Santa Barbara South Coast Chamber of Commerce. "It is important to the Chamber that we recognize and celebrate the businesses in our community that have made a significant impact on the South Coast and thank them for their contributions to economic vitality and support within the community."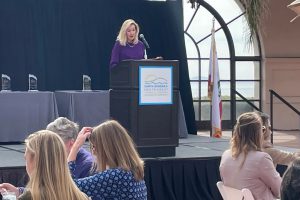 The Regional Business Awards Winners are:
Large Business of the Year – Village Properties
Residential real estate is an important part of the South Coast's economy, especially in the past years with fluctuations in the market effecting so many people's lives, said Kristen Miller in the congratulatory speech. Village Properties works with the Chamber of Commerce to provide critical data about the market securing their spot as a leader in the Santa Barbara real estate market.
Since 1996, Village Properties has been locally owned and operated with pride. The company believes their mission is to serve the Santa Barbara region and its people. As they say, "we do more". And that doesn't just apply to their real estate transactions and clients, but also to their community.
Village Properties owners and agents teach, coach, volunteer, fundraise, and champion non-profits to make a difference in the communities that they serve.
Most significantly, in 2002, Renee Grubb, the owner of Village Properties, established the Teachers Fund to help Santa Barbara County teachers get the tools and materials they need for their classrooms and their students.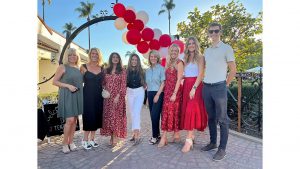 The Teacher's Fund has granted more than $1.9 million to Santa Barbara County public and private kindergarten, Elementary, Middle, and High School teachers since its inception. Village Properties and their agents support over 30 local organizations including the American Heart Association, Lotusland, Santa Barbara Zoo, Teddy Bear Cancer Foundation, and Dream Foundation, just to name a few.
Small Business of the Year – JR Bookkeeping
JR Bookkeeping was started in 2012 by sisters Juliana and Natalia Ramirez. Besides being friendly, responsive, and hardworking bookkeepers, they are passionate about supporting and investing in the community.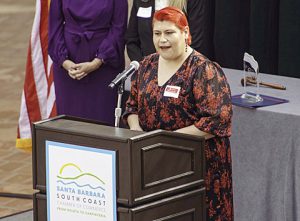 They started their business in their living room and now have grown to serve Santa Barbara and Ventura counties, celebrating their 10-year anniversary last April.
They advocate for the success and growth of fellow small businesses through educational webinars, sharing business resources, and spending quality time with their clients.
In the past ten years, Juliana and Natalia have employed more than forty individuals, the majority of whom have been women, and several have gone on to start bookkeeping businesses of their own.
JR Bookkeeping enjoys giving back to the community through several local organizations that were instrumental in their success in the early years. Juliana serves as a volunteer, mentor, and teacher for local organizations such as Women's Economic Ventures, SCORE, and Economic Development Collaborative.
Non-Profit of the Year – United Boys & Girls Clubs of Santa Barbara County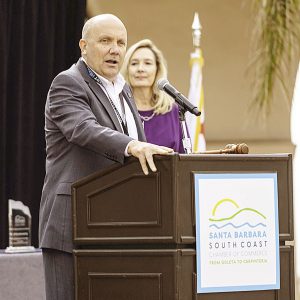 In 1938, leaders in Santa Barbara recognized a need for a community youth center. Too many young boys had no place to go outside of school so local firefighters stepped up to turn their old station into the Boys' Club of Santa Barbara.
What is now the Downtown Boys & Girls Club was completed in 1947 after a large community effort by local philanthropists, tradesmen, government leaders, and families.
Today, the organization is thriving with locations in Carpinteria, Santa Barbara, Goleta, Lompoc, Buellton, and Solvang.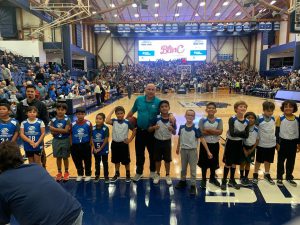 In 2020, they became the United Boys & Girls Clubs of Santa Barbara County.
In 2021, the clubs opened as full-day learning and enrichment centers while schools remained closed. They also started serving hot dinners at all club locations as part of the Zero Hunger Food Program. Feeding their members where over two-thirds qualify for free or reduced lunch programs at their schools. Remarkably, the annual membership fee has remained at $40, and no child is turned away from services due to their economic situation.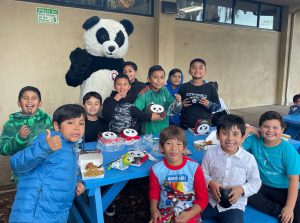 The clubs are an essential foundation for youth in our communities, serving over 3,000 youth annually. They provide a safe, positive place to learn and grow. They offer tutoring, sports, and after-school meals along with mentoring groups, education programs, and affordable summer camps, creating better futures for children and our community.
Community Business of the Year – Momentum WORK Inc.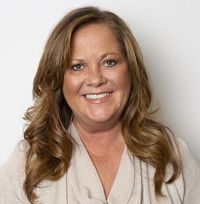 Amidst pressures on the workforce and pandemic induced labor shortage, Momentum WORK has provided a key bridge between local businesses who need a reliable workforce and people with disabilities who are able to contribute and want meaningful jobs in a dynamic career.
Momentum WORK, Inc. is a non-profit organization dedicated to empowering people with disabilities by providing access to innovative services that support personal and professional growth.
Serving the disability community for over 54 years, the organization is deeply committed to practicing Person-Centered services which value a person's individuality, personal preferences, satisfaction, and choice of support.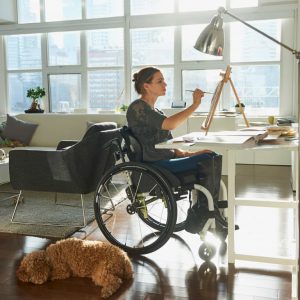 Through nine comprehensive programs throughout Santa Barbara County, Momentum WORK, Inc.'s professional care staff remains dedicated to ensuring employability, independence, and quality of life for the 272 people they serve.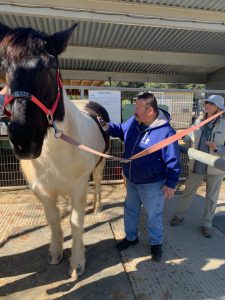 Momentum WORK, Inc. was recently awarded a 3-Year CARF (Commission on Accreditation of Rehabilitation Facilities) accreditation which signals a service provider's commitment to continually improving services, encouraging feedback and serving the community.
With offices in Santa Maria, Santa Barbara, and Carpinteria, their services reach throughout the Tri-Counties.
Hospitality Business of the Year – Santa Barbara Adventure Co.
Celebrating 25 years this year, Santa Barbara Adventure Company has been a vibrant hospitality business supporting the South Coast tourism industry for many years.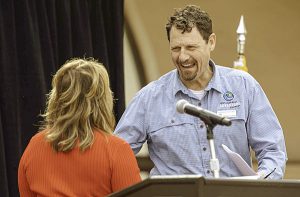 Dedicated to providing outdoor education to youth groups and schools, their guides are well versed in local knowledge, from marine ecology and edible plants to Chumash culture and Spanish heritage.
Whether you're kayaking or hiking to a climbing site, their adventures are as informative as they are fun. Interesting Natural and Human History are elements of every Santa Barbara Adventure Company experience.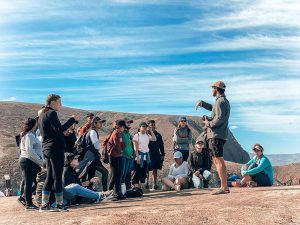 Born and raised in Santa Barbara, Michael Cohen started Santa Barbara Adventure Company in 1998 with the goal of offering local adventures of the highest quality led by incredible guides.
Mr. Cohen has been active on several boards including Visit Santa Barbara, NOAA Channel Islands National Marine Sanctuary, and America Outdoors. He also supports various schools, non-profits, and community organizations with donations and more.
Entrepreneur of the Year – Kyanna Isaacson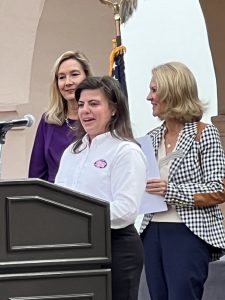 Planting roots on the South Coast just over a year ago, Kyanna Isaacson quickly found her path and set out to make a significant impression on this community. And that's no surprise considering her undeniable entrepreneurial spirit.
Back in Valencia, Kyanna started working at Jersey Mike's when she was just 16 years old. She was a quick learner with interests in every facet of the business, working her way through the ranks as a crewmember, shift leader, supervisor, general manager, and finally as operations manager overseeing five restaurants in the Santa Clarita Valley.
In 2016, Isaacson was named Manager of the Year, and as part of her prize, Jersey Mike's Founder Peter Cancro awarded her with her own franchise.
In December 2021, Isaacson opens her first store in the Santa Barbara/Goleta area on Fairview and since has opened two more locations on Turnpike and at Camino Real Marketplace.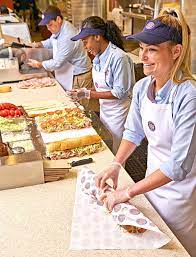 She chooses her locations carefully in order to give back to the community that supports her restaurants. She is always the first to help non-profits, and she generously supports many local schools and charities because of her business.
Green Business of the Year – BEGA North America
BEGA is a lighting manufacturer known worldwide for its exceptional quality and high-end products.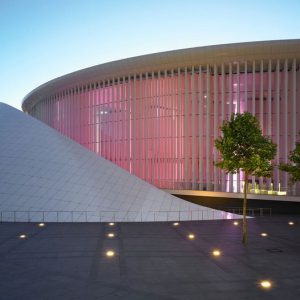 In 2022, BEGA invested more than $4 million in solar energy production to power its electrical needs at the Carpinteria campus, eliminating reliance on traditional sources of electricity and reducing its carbon footprint by 903 metric tons annually.
The solar energy project included 2,008 fully recyclable solar panels capable of generating an estimated annual production of 1,274,317 kWh of electricity.
BEGA's facility now has the potential to produce more energy than it consumes, remain fully functional in the event of major power outages, and easily navigate seasonal marine layers often experienced in the City of Carpinteria.
BEGA North America commented, "At BEGA, the pursuit of world-class extends well beyond product design and manufacturing excellence. We are committed to living responsibly, understand success is not just reflected in the profit and loss statement, and fundamentally believe in our ability to do good by being good."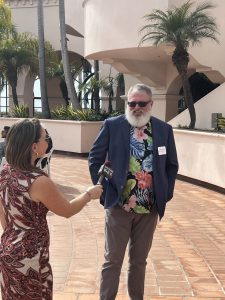 "This project is just one part of our ongoing efforts to pursue environmental sustainability, zero landfill waste management, carbon neutral manufacturing, and energy independence."
Milestone Business Award – Santa Barbara Zoo
First opening to the public in 1963, the Santa Barbara Zoo is celebrating its 60th anniversary this year!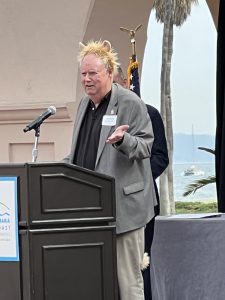 With nearly half a million guest visits each year and nearly 15,000 Zoo member households, the Santa Barbara Zoo is both a beloved community resource and a top tourist attraction.
The Zoo's "Early Explorers" program became the first licensed outdoor preschool in California – becoming a trailblazing preschool program in the state to connect young children with nature in a truly immersive and meaningful way.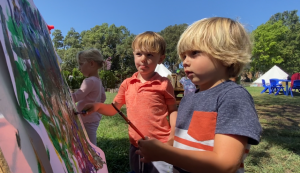 And, the Zoo opened its newest habitat, the "Australian Walkabout" featuring kangaroos, wallabies, and emus and welcoming the public to walk alongside these Australian native animals to gain a better appreciation for these incredible species.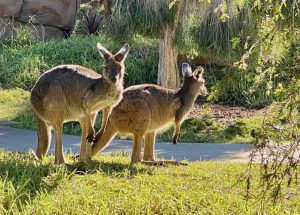 In addition, last year, the Zoo recertified as an Autism Center, employed more than 300 regular and seasonal staff members, and gave back more than $200,000 to support families, schools, and other nonprofits to ensure that the Zoo is accessible to everyone.
With more than 500 volunteers, the Zoo is home to 457 animals representing 112 species. A certified Green Business, accredited by the Association of Zoos and Aquariums, and licensed by the US Department of Agriculture and the California Department of Fish and Wildlife, the Zoo actively contributes to and participates in many local wildlife conservation programs.
By Alex Arlander, Gilbert Castro | ENC News