Eternal attraction of the beauty of nature: Shatsk National Nature Park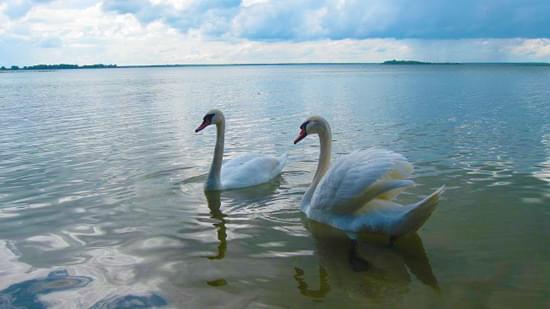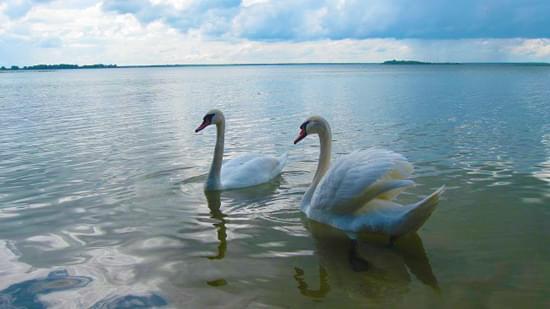 Shatsk National Nature Park is located 160km north-west of the city of Lutsk, on the border of Ukraine with Belarus and Poland. The general area of the park is 490 square kilometers (190 sq mi). 188 square kilometers (73 sq mi) of which are given to the Park for permanent use.
On the territory of the Park are located twenty-three lakes. They are part of the Shatsky Lakes Group, one of the biggest group of lakes in Europe.
The Shatsky Lakes Group includes more than thirty lakes of different sizes.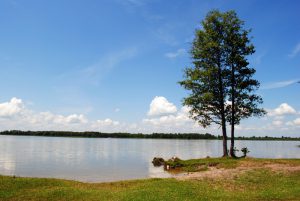 Lake Yalpug and Lake Svitiaz are the biggest in Ukraine. Lake Svitiaz, 58-metre-deep, is the deepest lake in Ukraine. Lake Svitiaz is four times deeper than the Azov Sea.
Lake Svitiaz abounds in artesian springs. Its water is ideally clear and rather warm. Thanks to the dense forests you can hardly feel summer heat there.
Directly in the center of Svitiaz Lake there is a huge island. The island is covered with limes and maples. It attracts people by its inimitable beauty and mysteriousness.
It is called the Island of Love. The locals often tell an ancient legend, according to which there is only one way to wade to the island. Those who manage to find it and reach the island will be lucky in love.
Another legend says that in former times there was a marvelous castle on the island. But one day the enemies attacked it, and the castle sank under water so as not to be captured by them. Later, an incredibly beautiful lake spread on the site of that mysterious castle.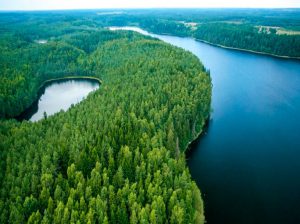 A scattering of emerald Shatsky Lakes with crystal clear water is rightfully considered one of the brightest tourist gems of Ukraine. Picturesque landscapes, rich flora and fauna, and mild curative climate make this area an ideal place for recreation and health improvement.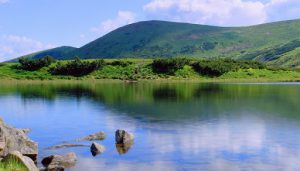 Many people enjoy fishing in these lakes which are home to different types of fish.
Mushroom and berry pickers get great pleasure gathering mushrooms and berries which abundantly grow in the Volyn forests.
And how wonderful it is to go on a boat or a yacht on the lake and admire local wonders of nature!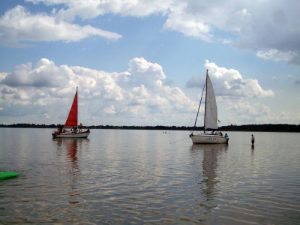 Paintball lovers will not miss the opportunity to play their favorite game in the Park.
Horse riding enthusiasts will definitely enjoy horseback riding there.
Along with protected areas, the Nature Park has a recreation zone with a lot of sanatoriums, holiday homes, roads, parking lots and tent camps.
Every year, thousands of Ukrainians and foreign tourists come here to admire the incredible beauty of wilderness and just have a great time communicating with nature.