The world and Ukraine commemorate the 35th anniversary of the Chernobyl tragedy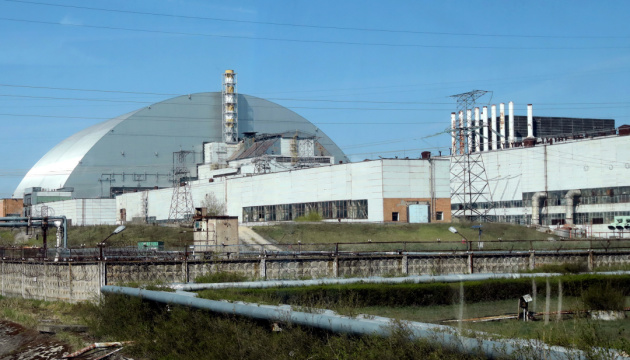 The world and Ukraine commemorate the 35th anniversary of the Chernobyl tragedy caused by an accident at the Chernobyl nuclear power plant on 26 April 1986. It is one of the most serious nuclear accidents in history.
"Hundreds of thousands of people were affected by radiation. Some 350,000 people were forced to leave their homes in severely contaminated areas, with a deeply traumatic and lasting impact on their lives. Their sufferings must not be forgotten,"  said UN Secretary-General António Guterres in his message on the 35th Anniversary of the Chernobyl Disaster.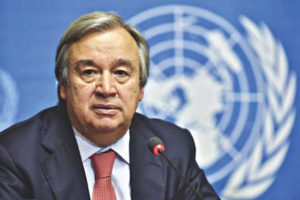 On 26 April, President of Ukraine Volodymyr Zelenskiy visited the Chernobyl nuclear power plant, and paid tribute to the memory of the liquidators of the Chernobyl accident and the victims of this tragedy. "The Chernobyl disaster is, without exaggeration, a global disaster," said President Zelensky in his speech on the 35th anniversary of the Chernobyl disaster.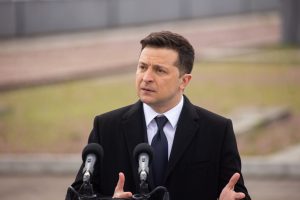 "We should put a scientific and educational meaning in the history of Chernobyl in order to motivate humanity to do everything for the sake of strengthening the safety of people's life and avoiding similar disasters in the future," said the President of Ukraine.
"The tragedy that occurred 35 years ago was one of the largest technological, environmental and humanitarian disasters of our time. The explosion at the Chernobyl nuclear power plant and its consequences changed and turned the world. They showed humanity that there are disasters that can affect everyone individually and at the same time all together," said Volodymyr Zelensky.
To this day, the exact number of victims of the Chernobyl disaster remains a subject of debate.
A 2005 United Nations report estimated that up to 4,000 people could eventually perish from the invisible poison in Ukraine, Russia and Belarus.
The Greenpeace environmental group issued its own study the following year estimating that 100,000 people had already lost their lives as a result of the accident.
In November 2016, a massive metal dome was erected over the remains of the reactor and the former sarcophagus – paid for with 2.1 billion euros ($2.5 billion) in international funding – to stop future possible leaks and ensure the safety of people for generations.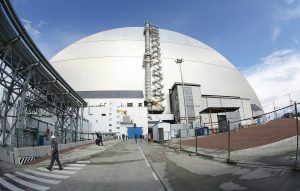 On April 29, the Verkhovna Rada of Ukraine adopted Resolution No. 1435-IX to establish a preferential fixed price (tariff) for electrical energy at the rate of 70 percent of the current tariff for household consumers, who permanently reside in the 30-kilometer zone of nuclear power plants.
The Ukrainian government plans to restore in the near future, despite the difficult economic situation in the country, these special benefits for the people living in the 30-kilometer zone around operating nuclear power plants.