The spirit of antiquity, the spirit of our ancestors reigns there: Khortytsia, Ukraine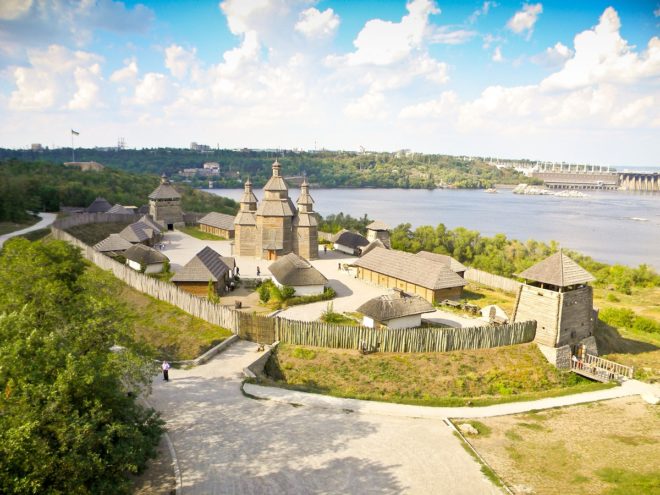 Khortytsia is the largest island on the Dnipro River with a length of over 7.4 miles and a width of 1.5 miles. It is the largest island not only on the Dnipro, but also on all other European rivers. Its area is about 2,5 thousand hectares.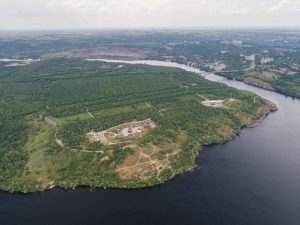 The island was the capital of the Zaporizhian Cossacks, founders of the Cossacks' Republic in the 16th century.
Since 1965 the island is a National Nature Reserve.
Khortytsia is a unique memorial of nature.
Scientists say the island was formed over 2 million years ago as a result of a geological fault that split part of the Ukrainian crystal shield.
You can see all types of Ukrainian landscape on its territory: plains and meadows, real and petrophytic steppes, granite rocks, beams, up-land oak forests, lakes. There are more than a thousand species of plants, lots of species of insects, two hundred species of birds, and two dozen species of mammals.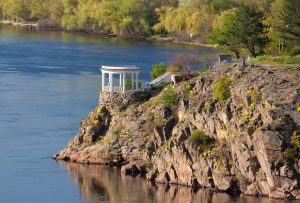 On the island is located a historical complex «Skiphsky stan» (Scythian Camp).
Its mounds form 6 groups. All of them seem to be strung on the so-called Scythian path. The path has survived to this day, it runs through the middle of Khortytsia.
On the western edge of the complex there is a museum of stone works. The museum exhibits are track posts, household items (millstones, stupas, troughs), anthropomorphic steles of the Bronze period and steles of the 19th century, ancient sculptures, crosses of Cossack times, as evidenced by inscriptions on them.
"Skiphsky Stan" is considered a place of healing power – a special energetic point of the Earth, where vital energy comes to the surface. The earth radiates peace and tranquility there.
The spirit of antiquity, the good spirit of our ancestors reigns there.