Connected Girls, Creating Brighter Futures: The European Celebration of Girls in ITC 10th Anniversary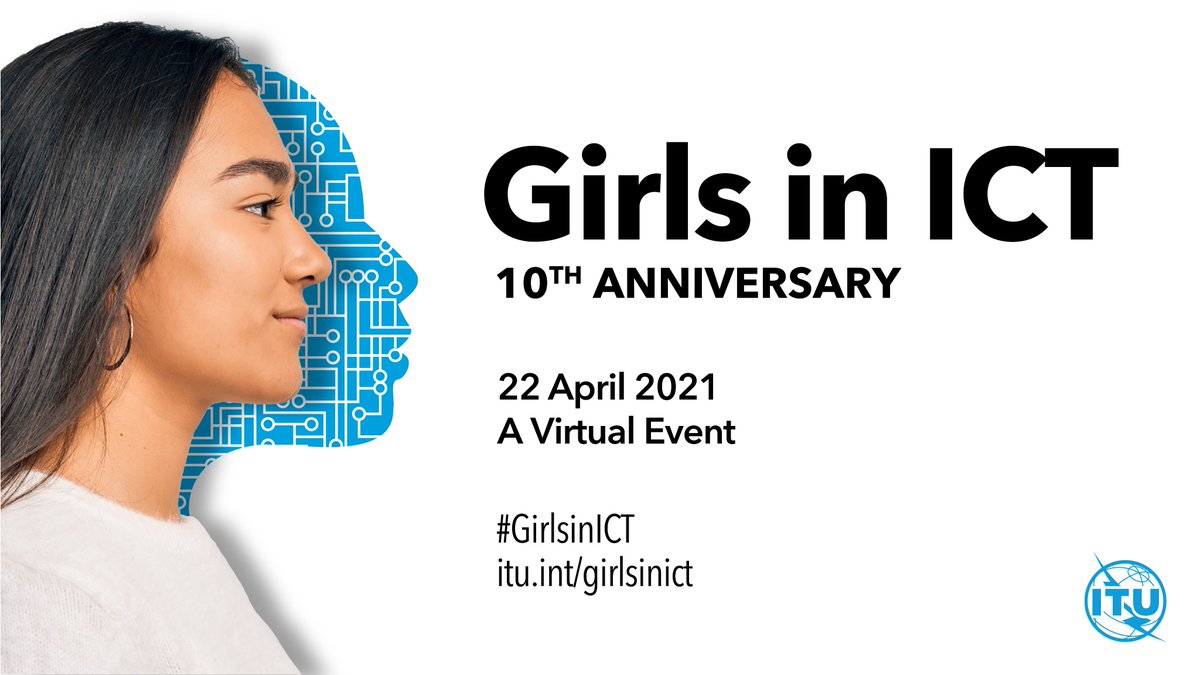 The ITU "European celebration of Girls in ICT 10-year anniversary" was held within the framework of the ITU Girls in ICT day initiative that aims to empower girls and young women through ICTs and ITU regional initiative for Europe on accessibility, affordability, and skills development for all to ensure digital inclusion and sustainable development. The theme of the celebration is Connected Girls, Creating Brighter Futures.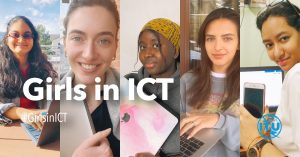 This virtual celebration was held on 22 April 2021. It was organized by the International Telecommunication Union (ITU) and EQUALS-EU.
The celebration aimed to raise awareness, share stories, and encourage more girls and young women to actively pursue careers in the science, technology, engineering, arts, and mathematics (STEAM) to bridge the gender digital divide as well as engage the European community and promote collaboration through partnerships.
Girls in ICT Day 2021 – Speeches and Messages
Houlin Zhao – International Telecommunication Union Secretary General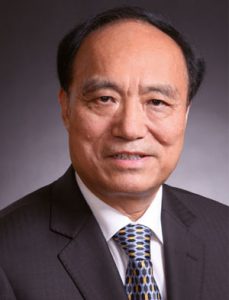 He addressed the participants of the celebration with a video message.
"The theme of the 10th anniversary of Girls in ICT is Connecting the UNconnected. To celebrate the Girls in ICT Day, the ITU and its partners have launched the 10 moments of Girls in ICT program." Mr. Houlin Zhao said.
The 10 Moments series has been designed with three goals in mind:
Build momentum and awareness about the importance of encouraging girls in science, technology, engineering, and mathematics (STEM).
Engage key stakeholders and communities
Provide an inclusive platform to discuss the best ways to encourage girls to pursue STEM careers.
Doreen Bogdan-Martin – Director, ITU Telecommunication Development Bureau (BDT)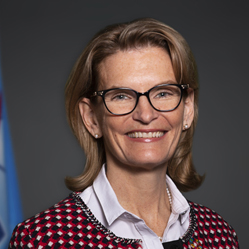 She also addressed the participants with a video message: "Techs need girls and girls need techs."
"Partnerships are the key to encouraging girls to study STEM fields and develop critical thinking, problem solving and analytical skills. In an increasingly digital world, this work is critical not only for girls, but for their families and the communities they live in." Ms. Doreen Bogdan-Martin said.
"Imagine a future where every child and young person, no matter their gender, has equal access, training and encouragement to harness the endless potential of ITCs.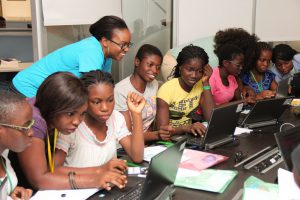 One effective way to work towards this future is by incorporating digital skills for all girls from a young age, by giving them the tools to explore the world of tech with curiosity and imagination. We can stimulate innovations that use ICT to solve some of the biggest challenges of our times. We need to work together through global cooperation and partnerships to unlock this potential and fresh perspectives that girls bring to the digital era." she added.
António Guterres – Secretary-General of the United Nations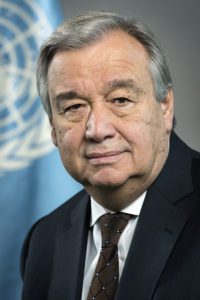 Message marking International Girls in ICT Day 2021
"Information and communication technologies have been invaluable during the COVID-19 pandemic. They help us to stay connected, and to keep vital services and businesses going." Mr. Guterres said in his message.
"Yet almost half the world is still offline – and most of those who lack access to digital technology are women and girls in developing countries. Latest figures from the International Telecommunication Union show a 17 per cent gender gap in internet use globally. This is even wider in least developed countries. In some regions, this gender gap is growing, reinforcing gender inequalities by denying women and girls opportunities to access education, find better-paid jobs, and start new businesses." Mr. Guterres continued.
"Making these technologies available to all is an essential part of building back stronger communities and economies and addressing many of the world's most pressing challenges." Mr. Guterres said.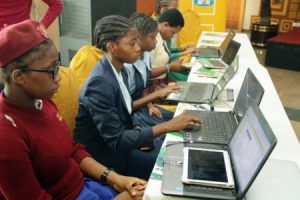 The 10 moments of the 2021 celebration program:
Moment 1 – Storytelling (March 2021). Moment 2 – Social Media (April 2021). Moment 3 – Dialogue and Conversation (April 22, 2021). Moment 4 – Academia (April 2021). Moment 5 – Online safety (May 2021). Moment 6 – Inspiration (May 2021). Moment 7 – Private Sector (June 2021). Moment 8 – Media (July 2021). Moment 9 – Communities (August 2021). Moment 10 – Experts (September 2021).
The session held on 22 April represented the 3rd of the 10 moments: Dialogue and Conversation.
The panel comprised of different agencies, international organizations, member states, civil society, academia, and the private sector. The panel was organized by ITU, the Royal Academy of Science International Trust (RASIT), and OsloMet; and was supported by Generation Equality.
The session answered the following questions:
How can we ensure inclusive, equal access and use of ICTs for girls?
What types of partnerships or global cooperation efforts must be developed/scaled?
What concrete measures need to be taken therein?
The panellist included:
HRH Princess Dr. Nisreen El-Hashemite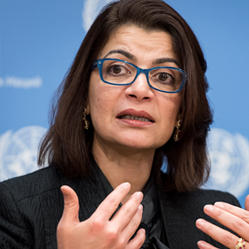 HRH Princess Dr. Nisreen Bint Prince El-Sharif Mohammed Bin King Faisal (I) Bin ElSharif Hussein El-Hashemite's origins combine history, religion, politics and education, since she is from the Hashemite Family; the holiest family among the Arab World and a direct descendent of the Prophet of Islam, Mohammed (S).
"I always want to establish my own legacy: a Legacy that is a bit far from my title, my family history and politics, a Legacy that is based on my achievements and serving humanity." said Princess Nisreen.
Princess Nisreen is the granddaughter of King Faisal (I) Bin El-Sharif Hussein, the first King of Iraq and founder of the Modern State of Iraq, where the Iraqi Nation with all of its diversified ethnic origins and religions for the first time, in its history became united under the King's leadership and his commitment to democratic values, implemented through education, tolerance, mutual respect, and upholding good relations between neighboring and other international countries.
Following in the steps of her ancestors, and vowing to preserve the traditions of her family, Princess Dr. Nisreen not only dedicated herself to serving mankind, but also is the first Royal Princess qualified in science and medicine, with a Bachelor of Biomedical Sciences, Master of Science, Medical Doctorate (MD) and a Doctor of Philosophy (PhD) in Human Genetics. Dr. Nisreen is an internationally recognized scientist and scholar, a winner of awards in the fields of science, arts, literature, and humanitarian affairs; and an author of several scientific papers, studies and books.
Dr. El-Hashemite devotes time to mentor and empower youth and girls in science.
"My wings made me fly over mountains and seas, without the need to cross borders and obtain visas, I am flying everywhere, to whomever is in need. The Courage I have is to make a change, to be the heal from wounds. Yes, I am against the norm that others are doing, they have no courage to do anything. I believe that I am courageous enough to accomplish a lot before reaching 50!" says Princess Nisreen.
Doreen Bogdan-Martin – Director, ITU Telecommunication Development Bureau (BDT)
Doreen Bogdan-Martin, Director of the ITU Telecommunication Development Bureau since November 2018.  She is the first woman in ITU history to hold one of the organization's top elected management positions.
Ms Bogdan-Martin is a strategic leader with more than 30 years' high-level experience in international and inter-governmental relations and a long history of success advising governments around the world on policy and regulatory issues.
From 2008-2018, she led ITU's Strategic Planning & Membership Department. She pioneered and oversees ITU's ongoing contribution to the EQUALS Global Partnership for Gender Equality in the Digital Age, and is leading ITU's collaboration with UNICEF on the Giga project to connect all the world's schools.
Phumzile Mlambo-Ngcuka – Under-Secretary-General of the United Nations and Executive Director of UN Women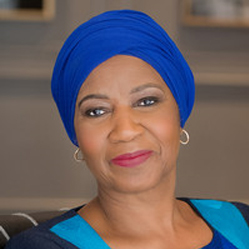 Now in her second term, she was first sworn into office on 19 August 2013. As the head of the UN entity dedicated to gender equality and the empowerment of women, she is a global advocate and has led the organization's innovative work on the disruption of society's norms. Through coalition and movement building among global leaders in public and private sectors, and with civil society, she is driving the role of women in leadership, and ending discrimination and violence against women and girls.
Salma Alrowaie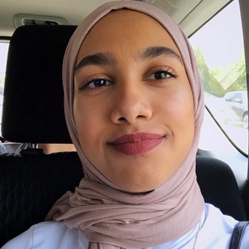 Salma Alrowaie is a high school senior from Riyadh, Saudi Arabia. She has been an active member of the Girls in Science 4 SDGs International Platform since 2019. Due to her passion for harnessing the power of ICT, Salma was assigned the Chief Media Officer in 2020. Moreover, she organizes webinars and creates content for the platform with the help of the media committee.
Jayathma Wickramanayake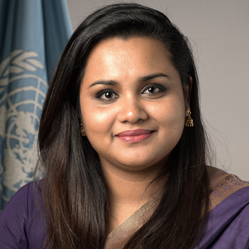 Jayathma Wickramanayake was appointed as the UN Secretary-General's Envoy on Youth in June 2017 at the age of 26. In this role, Jayathma works to expand the UN's youth engagement and advocacy efforts across all four pillars of work – sustainable development, human rights, peace and security and humanitarian action – and serves as a representative of and advisor to the Secretary-General. Originally from Sri Lanka, Ms. Wickramanayake has worked extensively on youth development and participation, and has played a key role in transforming the youth development sector in her home country.
Ameenah Gurib-Fakim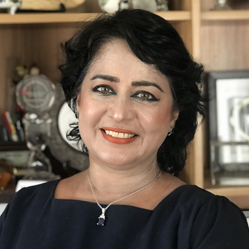 Ameenah Gurib-Fakim has been the Managing Director of the Centre International de Développement Pharmaceutique (CIDP) Research and Innovation as well as Professor of Organic Chemistry with an endowed chair at the University of Mauritius. Since 2001, she has served successively as Dean of the Faculty of Science and Pro Vice Chancellor (2004- 2010). Between 2011-2013, she was elected and served as Chairperson of the International Council for Scientific Union – Regional Office for Africa, and served as an Independent Director on the Board of Barclays Bank of Mauritius Ltd between (2012-2015).
As a Founding Member of the Pan African Association of African Medicinal Plants, she co-authored the first ever African Herbal Pharmacopoeia. She has authored and co-edited 30 books.
Prof. Mona Minkara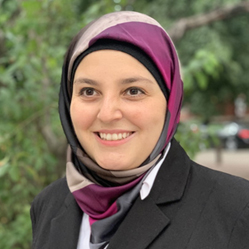 Mona Minkara is one of the only blind professors in the field Bioengineering. Currently, she is an Assistant Professor at Northeastern University. She lost her vision at the young age of seven as a result of macular degeneration and cone-rod dystrophy. She pursued a Bachelor's degree in Chemistry and Middle Eastern studies at Wellesley College. In 2015, she received her PhD in Chemistry from the University of Florida. Mona then joined the research group of Dr. J. Ilja Siepmann at the University of Minnesota where her research focus shifted to studies of surfactants using Monte Carlo methods.
Mona is an advocate for blind and visually impaired individuals. She has created her own YouTube channel called Planes Trains and Canes through which she shows people what it's like for a blind person to travel independently using only public transportation.
Prof. George Anthony Giannoumis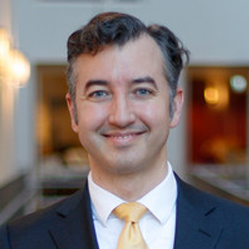 George Anthony Giannoumis is an Associate Professor of Universal Design of ICT at the Department of Computer Science at Oslo Metropolitan University (OsloMet). He maintains several international appointments including the Harvard Law School Project on Disability at Harvard Law School, the Burton Blatt Institute at Syracuse University, the Department of Science and Informatics at the University of Eduardo Mondlane, and the Department of Education at Roma Tre University.
He works with the United Nations (UN) International Telecommunications Union (ITU) as the Vice Rapporteur for the subcommittee on ICT Accessibility and Access Coalition Liaison for EQUALS. He is the founder and Chair of the Board for the Global Universal Design Commission Europe AS and MyGoverNext Oslo. He is a member of the board for the Global Universal Design Commission and the Gender Equality in Technology student organization.
HRH Prince Zain El-Hashemite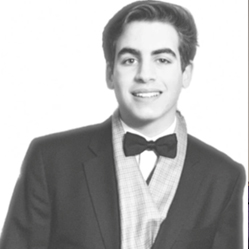 HRH. Prince Zain bin Prince Adnan El-Hashemite, born in 2004, is the grandson of HRH Prince Mohammad bin King Faisal (I) Bin El-Sharif Hussein, the Founder President of the Royal Academy of Science International Trust. Prince Zain's origin combines history, education, and humanitarianism since he is from the Hashemite Family: the holiest family among the Arab World and a direct descendent of the Prophet of Islam, Mohammed (S).
In 2017, he developed his initiative which is known as "Y4X" Global Initiative for Equality in Science and officially launched it in the year 2018 at the United Nations Headquarters during the third International Day of Women and Girls in Science. His Advocacy has a global impact on Multi-Stakeholders and created an awareness on the role of men and boys in achieving Equality in Science.
His vision "if we want to achieve the sustainable development goals, we need to start by making the goals simple and easy to understand by young students and make them a part of the learning process and student's development programs. These educated and well-prepared young students will turn into the good citizens who will practice the goals of gender equality, ending poverty, achieving zero hunger, good health etc. This will become part of their daily routine.", was then translated into actions by the United Nations and its agencies.
Priya Samant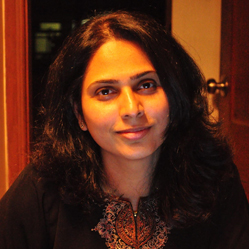 Priya is a changemaker and has experience working on the US Presidential campaigns and with the thought leaders globally. She has immersed herself and amassed deep experience in the areas of Technology and Innovation, Social Entrepreneurship, International Business, Emerging Markets, Impact Investment, Women and Youth empowerment, Films, Government and Politics.
Hoda Kanso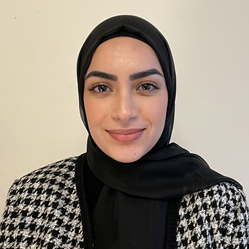 Hoda Kanso is completing her final year of Master's in Pharmacy at University College London, specialising in technologies that increase access to safe and quality medicines globally. Hoda is a peer mentor on the Girls In Science 4 SDGs International Platform. She also leads the UCL Fight the Fakes campaign, which raises awareness on the dangers of substandard and falsified medicines and is currently the programme manager of UCL's Global Citizenship Programme.
Among the other panellists were: Ceyda Süer, Dr. Beeta Ehdaie, John Kim, Iva Gumnishka, Polona Šafarič Tepeš, Hamisha Daryani Ahuja, Natalia Rincón, Alma Nordenstam.
The event received a wide response among the public. It served as a good incentive to inspire all those who want to contribute to the implementation of the Girls in ICT program. It set big important goals for state and public figures and business leaders.
But above all, it encouraged girls and young women to actively pursue careers in science, technology, engineering, arts, and mathematics.
"Every girl has a right to be connected and to play her part in shaping a more equal, green and tech-driven future. This is the world we are building together through Generation Equality."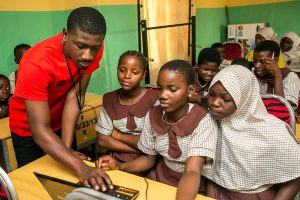 "We have a unique window and momentum now to secure bold commitments that will ensure girls are connected and empowered to create the brighter futures the world needs." (Phumzile Mlambo-Ngcuka, Under-Secretary-General of the United Nations and Executive Director of UN Women).