Only those, who are devoted to the cause and ready to work hard, become the best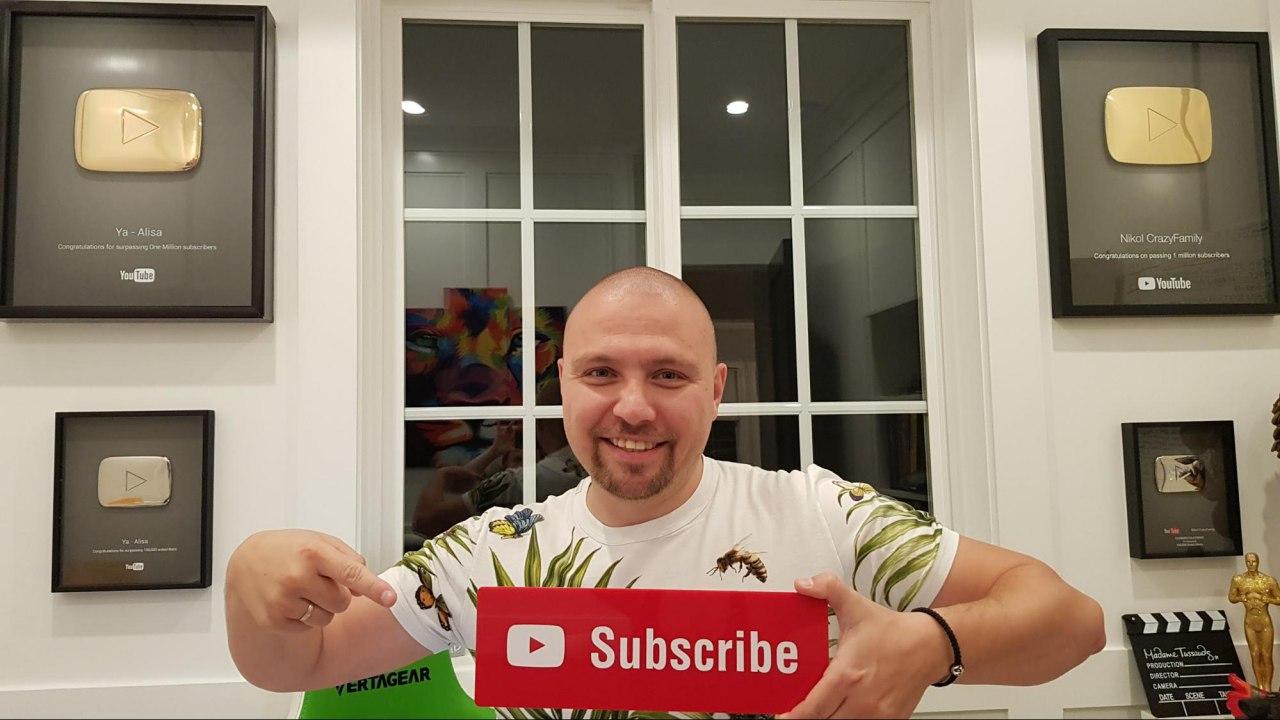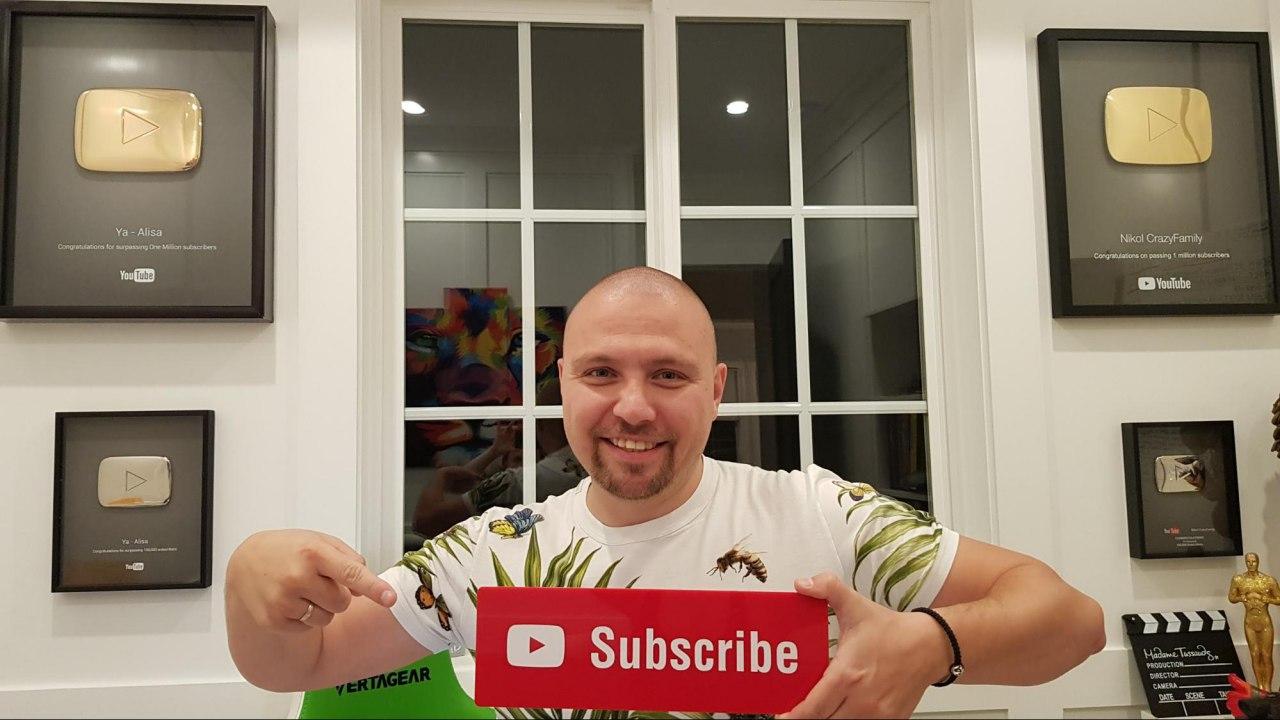 Key words
how much do YouTubers make
how can you create a YouTube channel
YouTube Kids channel
YouTube video shooting
how can you promote a YouTube channel
how can you increase the number of subscribers
youtube channel
How much do Ukrainian top bloggers make?
Maksim Rogovtsev, the owner of one of the most successful Youtube blogs, an expert on the creation and development of YouTube channels, the owner of two YouTube Gold Play Buttons, the creator of the first CIS community "Best YouTubers" reveals some secrets of becoming a blogger.
YouTube has long ceased to be associated with funny cell phone video cuts about pets and ridiculous incidents. Now it is a way of self-realization, and, moreover, a great tool for making money. Big money.
Ukrainian bloggers do not remain in the shadow of their American colleagues and now earn up to $ 1,500,000 a month. This is not a typo, and there is no mistake in the number of zeroes.
Kids channels turned out to be a tasty piece of YouTube: millions of subscribers, hundreds of millions of views and lots of contracts with advertisers.
Kids always watch videos through to the end, click on 'likes' and are sensitive to any advertising. The ideal audience.
Entertaining, gaming and educational channels always lead by the number of subscribers and earnings. These guys have a lower income, but they don't earn less than $ 2,000 a month.
In this article, I will tell you what a novice YouTube conqueror needs to be as successful as they are. Maybe even cooler.
I don't want to go into details on how to create a Youtube channel, you can easily figure it out yourself. Or even make it easier by visiting my free webinar.
"In the beginning was the Word"
And a word is an "idea." Decide what your channel's purpose is and who your audience is. A hodgepodge of different videos is a bad manner and is unlikely to interest anyone. No matter whether it's a kids, gaming, educational or music channel. Many people forget about the basic concept in pursuit of subscribers. Do not do that.
 A Fantastic Technique
Already scared? Don't worry, you don't need to rent a film studio in Hollywood. At least for the moment. It's great if you have a nice camera, a light set and a perfect background. But the smartphone will also perfectly cope with the job of shooting your video. And you will try on the role of a producer, screenwriter, director or even an actor.
It's not that easy
Creating a good YouTube video is not easy right away. You can spy on some shticks from other YouTubers and find ready-made solutions that are just waiting to become reality. However, remember that unique content is more appreciated.
Cut!
"Imagine – shoot – post" seems to be a logic and complete scheme. But not on YouTube.
This is where the fun begins.
The 'Subscribe' Engine
A YouTube channel without a promotion is like playing the piano blindly. With hands tied. Pointless and useless.
That's why anyone who wants to shoot not only for the soul, but also to make money must know how to promote a YouTube channel.
There are plenty of options to do it: from free promotion, hashtags and collaboration to paid advertising by the top bloggers.
There are methods proven over the years, tested by other bloggers. But what if you think of a unique way of increasing the number of subscribers and keeping them on your channel?
Every YouTube top blogger started with one subscriber.
If you are afraid of failure or want easy money, YouTube is not what you need. Only those, who are devoted to the cause and are ready to work hard, become the best.
Nevertheless, everyone can make six figures (in dollars, to be clear). I know this from my own experience and from the success stories of my clients. You can go through it on your own, just as I did at the time. It will be a long and challenging way, full of sad mistakes… or you can just watch my free tutorial.
Take your place on YouTube until someone else takes it.