15th Anniversary of World Business Forum NYC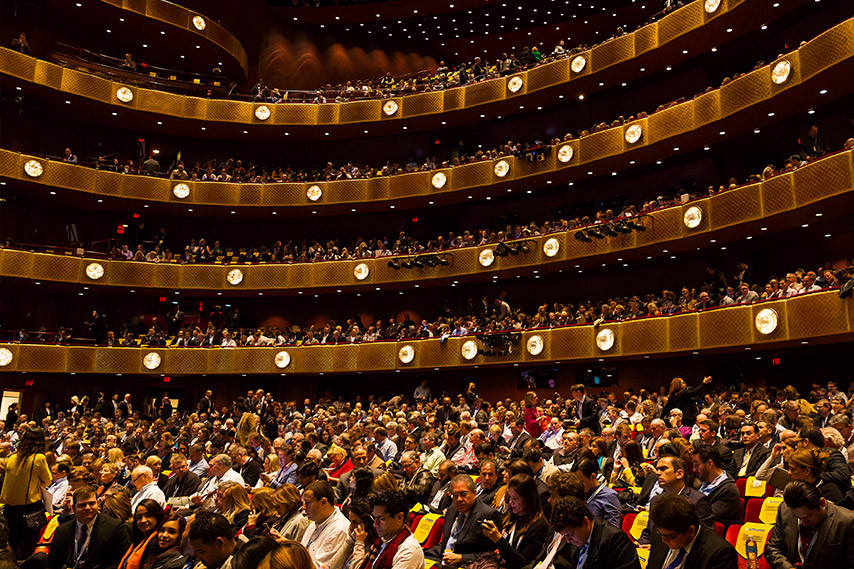 World of Business Ideas (WOBI), the leader in management and leadership content, announces the 15th Annual World Business Forum NYC, which takes place November 14th and 15th at the Lincoln Center.
The World Business Forum is a two-day event that brings together senior-level decision makers from across all industries to learn from and be inspired by the world's most renowned business thought leaders and practitioners.
The theme of this year's conference is "Exponential". The Forum proclaims it is no longer viable to hold on to business practices that focus on the principles of incrementalism and linear thinking, but rather to focus management and leadership around the ideas of speed, abundance, networks and empowerment. 'Speed over certainty', 'Abundance over scarcity', 'Networks over hierarchy', 'Empowerment over control' are the exponential age mottos.
The program will feature top level keynote speakers such as former General Electric (GE) CEO Jeff Immelt, Nobel Prize winner Daniel Kahneman, renowned entrepreneur Arianna Huffington, emotional intelligence pioneer Dan Goleman and marketing maven Seth Godin among others.
The global business conference will convene more than 2,000 attendees representing 500+ companies from around the world. Among them, more than 60 percent are C-level and executive-level professionals, the organizers say.
The World Business Forum has hosted many influential leaders and thinkers over these 15 years including President Bill Clinton, Tony Blair, Jack Welch, Alan Mulally, Angela Ahrendts, Sir Richard Branson, Ursula Burns, Michael Porter, Jim Collins and Clayton Christensen.
"The reason I come – and why I keep coming- is because I feel part of something. People are getting an education here. It's always exciting to be part of an intellectual movement and I feel like that's what's going on here," says Malcolm Gladwell, world-renowned journalist, sociologist and bestselling author.
"We are delighted to celebrate our 15th year of the World Business Forum, where we gather influencers and leaders to provide content and advice on how to implement practical strategies for business success," says Chris Stanley, General Manager of WOBI USA. "In times of great transformation across all industries, it is important now more than ever to provide a forum that will empower leaders to build better and stronger businesses."