Modern ships: new approaches to improve environmental performance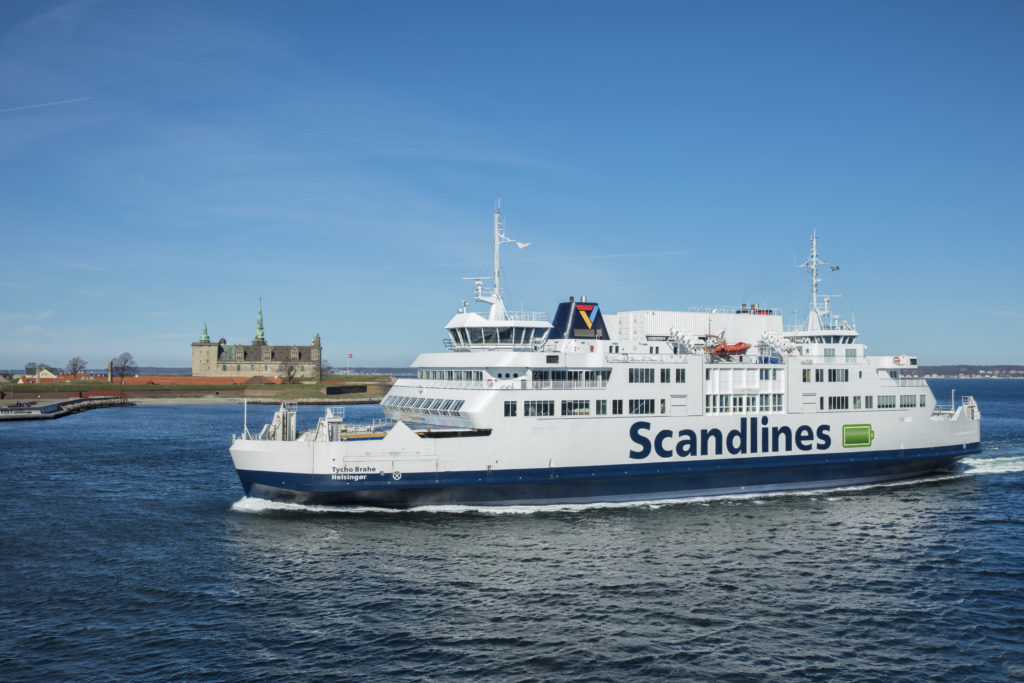 Hoist the mainsail — a thing that looks like a giant vertical pipe — and switch on your battery the size of a small bus: merchant shippers are trying out bold new approaches in their battle to improve environmental performance against a backdrop of mounting regulatory pressure.
Maersk Tankers A/S is testing two almost 100-foot-high rotor sails on one of its fuel carriers, while Norway's Golden Energy Offshore Services AS this week said it ordered two of Rolls-Royce Holdings Plc's battery-powered energy storage systems for it ships.
Shipowners, responsible for handling about 90 percent of world trade, have been tasked with halving carbon releases by 2050. The target places a great pressure to find successful innovations because there are signs the industry's rate of improvement in environmental performance might actually be starting to slow.
Tests on the mechanical sails, which use wind to replace up to 20 percent of propulsion power for offshore vessels, have been successful so far, said Tuomas Riski, the chief executive officer of Norsepower Oy Ltd., which is providing the sails in the venture with Maersk. The other partners in the project are Energy Technologies Institute and Shell Shipping & Maritime. The sails have been proven to reduce 6.8 percent of emissions on offshore vessels and the aim is for reductions to reach 10 percent.
The Rolls-Royce system adds a battery-run generator, which can operate on its own for hours at a time if sailing slowly, to a main diesel engine. The battery can also be used as a reserve engine for a shorter period in the event of an emergency.
Innovation Imperative
After a surge in oil prices in the middle of the last decade spurred innovations to optimize vessel and engine performance, there are signs those gains are starting to peak.
Average carbon dioxide emissions per container per kilometer for global ocean transportation routes were reduced by 1 percent from 2016 to 2017, according to a study published this month by the Clean Cargo Working Group. Since it began publicly reporting data from the industry in 2009, emissions per container per kilometer dropped 37 percent on average.
Seaborne trade has expanded steadily for decades, as have the distances vessels must travel to make deliveries. It will reach 11.95 billion metric tons of cargo this year, 38 percent higher than it was in 2008, according to data from Clarkson Research Services Ltd., part of the world's biggest shipbroker. Ton miles, or cargo volumes multiplied by voyage lengths, expanded by 43 percent to 59.28 trillion over the same period.
Norsepower's rotor sails are a "good component in de-carbonizing the shipping industry," said Riski, the company's CEO.
Today, fully battery-powered offshore vessels are only used on double-ended car ferries which are able to be frequently charged on shore. Such engines could be used on more ferries on regular routes as well as passenger speed boats on rivers and in fjords. When more charging points are placed in harbors and ports container feeder vessels and short sea cargo vessels can also follow, a Rolls-Royce spokeswoman said.
"For the industry, this is a significant step in the right direction," said Golden Energy CEO Per Ivar Fagervoll of the battery systems. His company will explore the possibility of more of its ships using the systems.